What You Need to Know About Act 577
Thanks to the leadership of Senator Joyce Elliott and Representative Les Warren, SB531 passed through the state legislature and was signed into law by Governor Hutchinson on April 7, 2021 becoming Act 577.
The creative economy will thrive at the intersection of art and technology and Act 577 created the Arkansas Legislative Art and Technology Boot Camp which is an exploration of who is currently working in the disciplines of art and technology. It is also a road map for how to get to the future.
The Arkansas Legislative Art & Technology Boot Camp team and Arkansans for the Arts are partnering on this endeavor. Stay tuned for opportunities to share how you are working at the intersection of art and technology!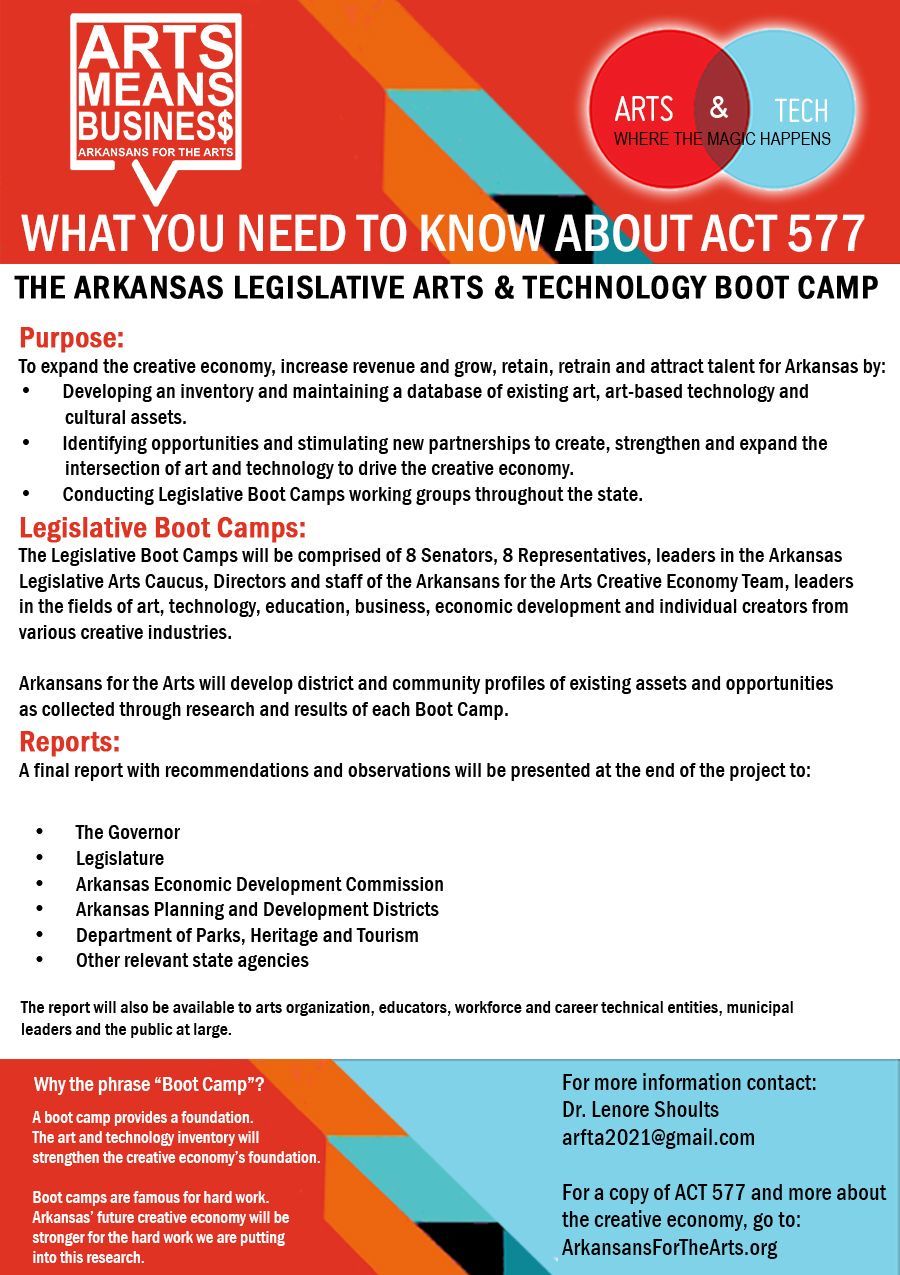 ---