The Power of Public Art
by Sandy Martin
---
Public art is everywhere and has been around for centuries. Greek cities were early advocates of religious and social art (predominantly sculpture), that was viewed and appreciated by the community at large. A supreme example of public art in Ancient Greece is the Parthenon (c.447-422 BCE) on the Acropolis at Athens. Other examples of public art origins are the Egyptian pyramids, the ancient temples in South America, the European great works that came out of the Renaissance, and the Asian nations with their unique art, music and architecture style.
The first public art in America came about under Franklin Roosevelt's New Deal, which created in 1934 the Treasury Department's Section of Painting and Sculpture. The program commissioned artists through competitions to create high-quality art for federal buildings, many of which still adorn the walls of post offices. The program identified public art as essential and put hundreds of artists to work.
Public art can include murals, sculpture, memorials, integrated architectural or landscape architectural work, community art, digital new media, and land art such as the famed Spiral Jetty in Utah.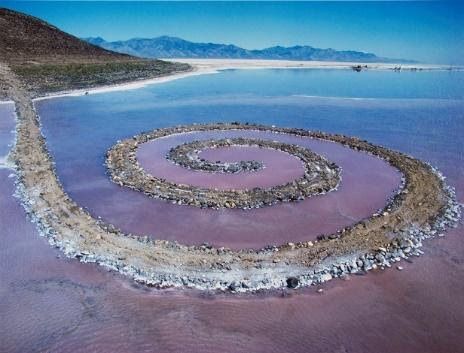 Contemporary street art is better known as graffiti. Probably the most famous contemporary graffiti artist is Bansky. Graffiti style is sometimes mixed in with more traditional mural styles.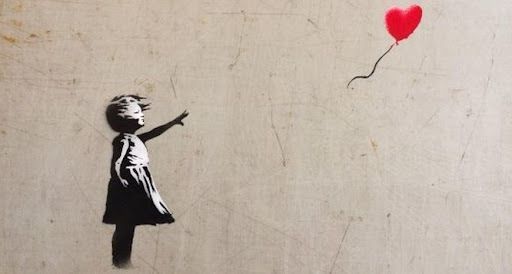 Girl with Balloon (also, Balloon Girl or Girl and Balloon)
Fayetteville recently got on the graffiti bandwagon with a major project called "Sprayetteville Street Art Festival," with a sub-theme of social realism dealing with contemporary social issues.
Nine murals were created by 11 local and regional artists – all painted within one week.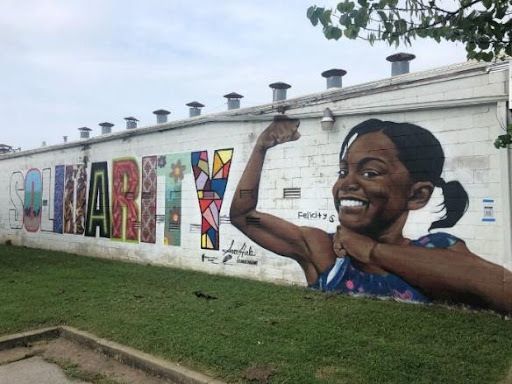 Public art is a key driver for tourism – the #2 industry for Arkansas generating in nearly $8 billion in revenue. Cultural tourists seek out public art trails to get a sense of the community, its history and people. Public art in the form of performances and festivals are major attractions for tourist and locals alike. Tourists who travel for arts and cultural experiences spend nearly 1/3 more than leisure-only tourists.
Public art has exploded all throughout Arkansas over the past several years. The renaissance of muraling is reminiscent of the New Deal program and marks a new move toward creative place-making, offering lively messages, some contemplative, some whimsical, about a town's culture.
In the case of Fort Smith – public art was all about economic development. In an effort to reverse Fort Smith's declining economy, The Unexpected project brought international artists to town to offer contemporary art in all its forms — musical and dance performances, installations, sculpture, lectures, painted houses and a "universal chapel" in addition to the murals — and is complemented by mural painting class at the University of Arkansas at Fort Smith. The project was just the stimulus Fort Smith needed to build a vibrant downtown district known as 64.6.
Thousands of public art creations in a variety of mediums can be found in literally every city, town and countryside in Arkansas. There are over 150 public art pieces in Eureka Springs alone, including the historic WPA mural by Louis Freund! Look carefully as you travel through every county in the Natural State – you might find an installation of the Arkansas Quilt Trail on an abandoned barn in the middle of nowhere.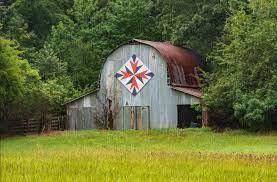 "Public art adds enormous value to the cultural, aesthetic and economic vitality of a community. It is now a well-accepted principle of urban design that public art contributes to a community's identity, fosters community pride and a sense of belonging, and enhances the quality of life for its residents and visitors."   

- The Amherst Public Art Commission
---
10 Great Reasons to Support Public Art
1. It's public! Everyone has access to public art. It's directly in the public sphere and not confined to galleries or museums. 
2. It enriches our physical environments, bringing streetscapes, plazas, town buildings and schools to life. 
3. It's a great tool for civic engagement, building social capital and encouraging civil discourse. 
4. It provides professional opportunities for artists and cultivates an environment in which the creative class thrives. 
5. It boosts local economies. Businesses supply materials and labor; restaurants, hotels and transportation companies benefit from a site that attracts visitors. 
6. It's an investment in place making—measured by livability and quality of life—that also engenders community pride. 
7. It connects citizens to their neighbors and their shared history through documentation and celebration, and makes cultural heritage a tangible community asset. 
8. It enlivens places where people work, which can improve employee morale, productivity and respect. 
9. It creates supportive learning environments. It opens eyes—and minds! It attracts students to environments conducive to both learning and fun. 
10. It raises public awareness about important community issues, such as environmental stewardship and respect for diversity.