Optimism and Trepidation: Arts Educators Anticipate the 2020-21 School Year
Part 1: Return to the Classroom
by Lana Hallmark, recently retired Fine Arts Program Advisor for the Arkansas Department of Elementary and Secondary Education & Creative and Strategic Consultant
---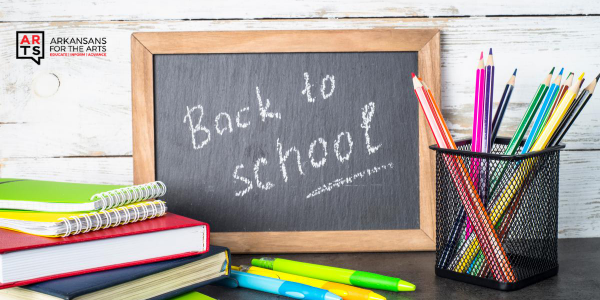 As educators return to the classroom this month, they face a multitude of challenges. This is not unusual, but the 2020-21 school year presents incredibly unique challenges, especially for Arkansas theatre, music, and dance teachers in Grades K-12. Fortunately, the passion of Arkansas's performing arts teachers for both their students and their arts discipline seems to be the motivating factor that fills the new school year with as much optimism as trepidation.
The students that educators are welcoming back from summer break are dealing with social and emotional issues resulting from several months of living in a global pandemic—a word they had never heard before last March. Helping them heal will be as big a responsibility as helping them learn. Certainly, they will find support in the G.U.I.D.E. for Life created by the Arkansas Department of Elementary and Secondary Education (DESE).
Arkansas educators are also facing an increased workload as this new school year opens because they must be prepared to offer both face-to-face and virtual instruction for their students. Guidance provided by DESE is called Arkansas Ready for Learning and it calls for a blended learning approach to instruction.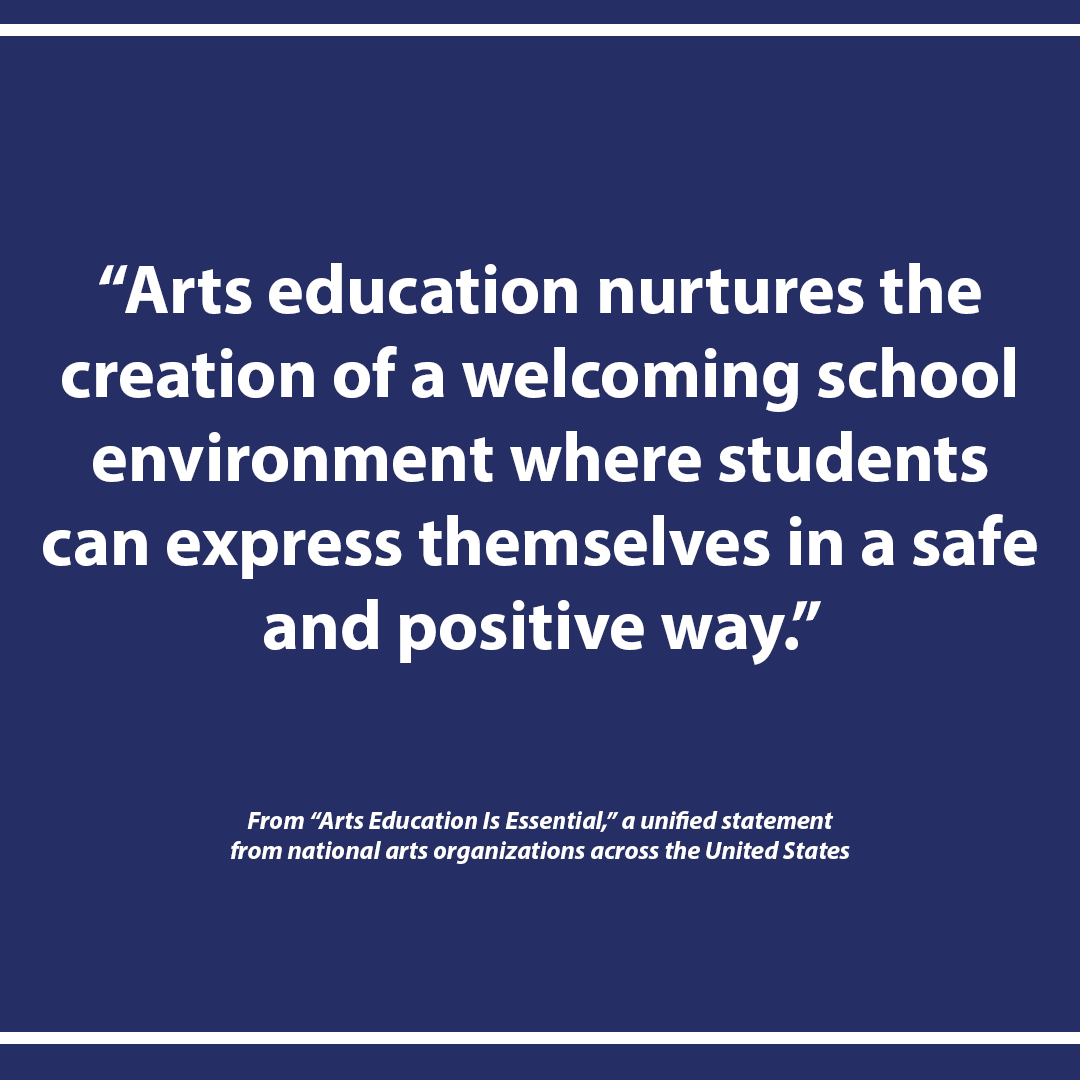 Arkansas Ready for Learning offers no specific guidance for performing arts teachers. However, guidelines set out by the Arkansas Department of Health place restrictions on both choral and instrumental music programs across the state, requiring strategies such as masks with slits for horn players and outdoor rehearsals with choir members spaced twelve feet apart. Social distancing requirements create almost impossible hurdles for theatre and dance programs. An open letter from the leadership of the Arkansas Choral Directors Association to Governor Asa Hutchinson, Secretary of Education Johnny Key, and Dr. Jose Romero called the guidelines "unmanageable, overly cumbersome, and unwieldy, making it blatantly impossible to successfully teach the subject at all." The full text of the letter can be found on the association's website.
Specific back-to-school guidance for performing arts teachers has been published by their national professional associations. The National Association for Music Educators and the National Federation of State High School Associations published Fall 2020 Guidance for Music Education; The Educational Theatre Association published Recommendations for Reopening School Theatre Programs; and The National Dance Education Organization published Teaching Dance in Fall 2020. Arkansas performing arts teachers have relied on these resources, as well as simply networking and sharing ideas with each other, to guide their preparations for the fall school year.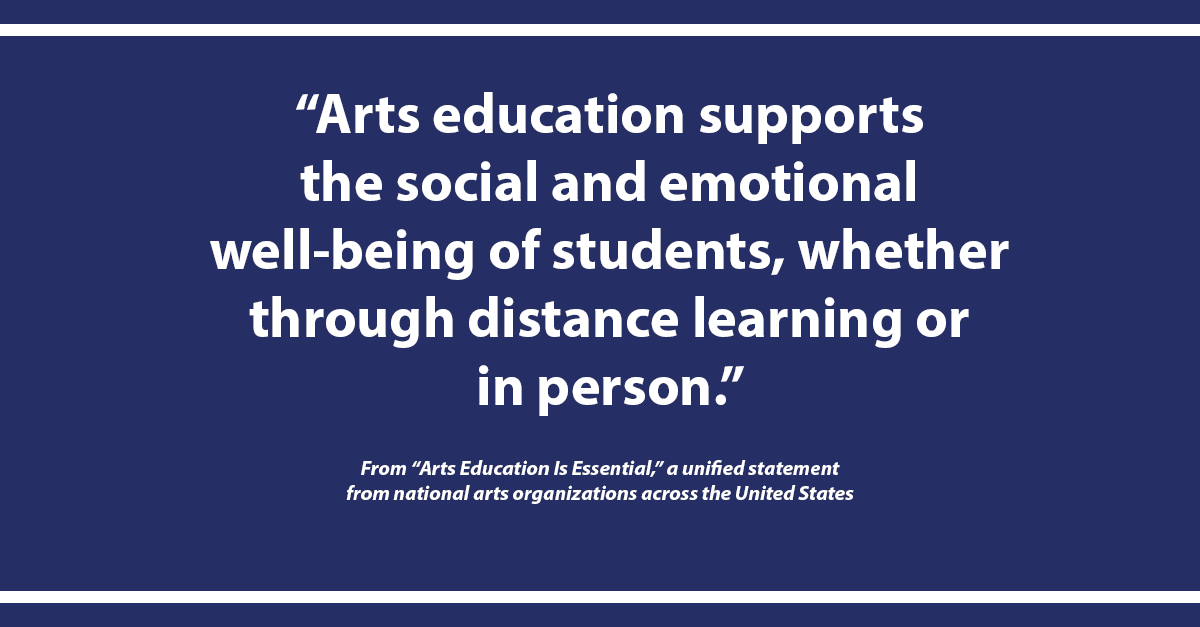 Arkansas fine arts educators are amazing, however, and refuse to let the restrictions keep them from serving the students they love. In an August 10 Arkansas Democrat-Gazette article, "Virus Can't Stop Show, Teachers Say," several music and dance teachers discussed their strategies for coping with the situation. They all display great attitudes such as that of Monticello elementary music teacher Haley Greer, president of the Arkansas Music Educator's Association. When asked about her plans for the fall, Ms. Greer said that she had volunteered to teach music via a virtual pullout class for all students one day a week. "If I had to drastically change my class to accommodate COVID guidelines, with no singing, no partner work, no sharing instruments, cleaning or modifying instruments, I might as well be a virtual teacher," she said. "At least when they are sitting with their device at home watching me on video, they can sing along with me, grab a family member to do partner work. To me, all of that is better than sitting inside of my classroom not getting to do any of that."
In the same article, North Little Rock High School dance teacher Christen Pitts also articulates a remarkably positive and determined attitude. ""This is what we do. We are performers and we will not let this be a lost year for our kids," she said. "We will learn from this, we will grow from this, and we will figure out a way to perform."
Kudos to these professionals who are bringing such value to the lives of their students through their own passion, innovation, and determination. To read more about the importance of placing the arts at the forefront of education in these challenging times, read Why the Arts Are Essential, recently endorsed by almost 100 national arts organizations.
---
Lana Hallmark is the recently retired Fine Arts Program Advisor for the Arkansas Department of Elementary and Secondary Education. Lana Hallmark CAN is her newest endeavor. Learn more at lanahallmarkcan.com.