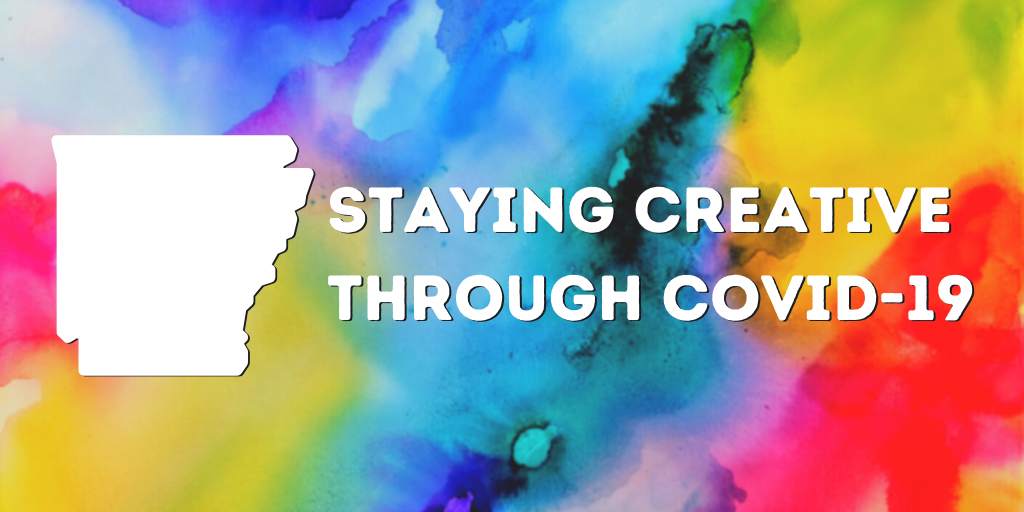 The Ingenuity of Arkansans for the Arts Member Organizations
by Erin Holliday, Arkansans For the Arts Executive Director
---
Arkansans for the Arts' member organizations are leading the way in dynamic online cultural content while audiences are safe at home. Around the state, arts leaders are curating online art exhibits, broadcasting special performances, and even hosting Facebook artist markets. The arts are integral to the culture of Arkansas and it is no surprise that organizations across the state are meeting the challenge of serving the community in these difficult and unfamiliar times. Here are some highlights:
ACANSA
Based in Little Rock, this organization is proving they are more than just a festival. ACANSA has launched an diverse program called ACANSA A(r)T HOME where they have partnered with arts organizations and artists in our community and around the world. Performances from ACANSA festivals and festival artists have been curated and are available on their website. Sign up for their emails and get these performances, articles, and discussions with artists delivered right to your inbox. ACANSA A(r)T HOME has featured Tenors Unlimited, a tribute to Ellis Marsalis Jr., and three levels of ballet classes with Ballet Arkansas dancer and choreographer Deanna Stanton. Visit their website for more information.
The Arkansas Arts Center
A pillar of the Little Rock arts community, the Arkansas Arts center is no stranger to re-imagining itself as they are in the middle of a $128 million transformation. With creative and flexible leadership, the AAC has shifted their programming and exhibits online. The same caliber of arts education that you have come to expect from the AAC Museum School is available in a full menu of classes offered completely online. Their website, as always, features images from the ACC permanent collection and previous touring exhibits. Be sure to check out the annual Young Artists Exhibition, set to open online on May 9. You can find out more by visiting their website here.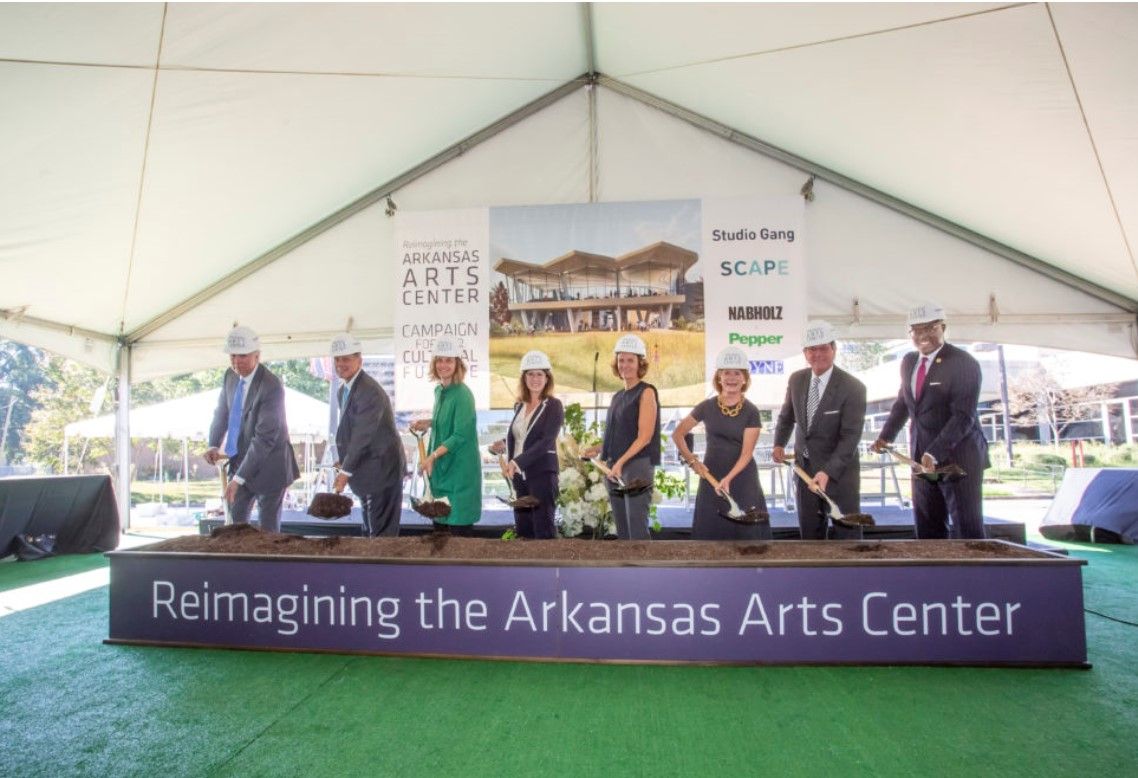 Arkansas Regional Innovation HUB
The Arkansas Regional Innovation HUB, North Little Rock, is no stranger to technology so turning up virtual content was a quick transition. The HUB is offering a series of online classes, some for free, across disciplines and interests. They are also answering the call to help with the national shortage of PPEs with the Arkansas Makers Task Force. The HUB is working with universities and hospitals to innovate new solutions to the supply gaps by researching masks, face shields, materials, manufacturing options, supply lines, and more—as well as producing and iterating designs.
Arts Live Theatre
The Arts Live Theater, located in Fayetteville, has launched a Virtual Theater Academy where young thespians can create and submit their projects in performing, writing, song, dance, and even costuming! They are also inviting young directors to lead virtual performances of Alice in Wonderland and Peter Pan. Their Shakespeare Club has a variety of activities from a virtual tour of the Globe Theater to a Shakespeare Word Search. Students from across the state can now easily participate in Arts Live Theater programming.
Arts and Science Center of Southeast Arkansas
The Arts and Science Center of Southeast Arkansas, Pine Bluff, is hosting daily programming across social media platforms that includes art spotlights, tinkering videos, around the house crafts, and a meet the curator Q&A. The ASC is focusing on family friendly engaging and educational content. This is a great way to keep young minds creative and engaged during the long hours home.
Crystal Bridges Museum of American Arts
Crystal Bridges Museum of American Arts, Bentonville, has transformed their website into a virtual art museum and learning center complete with a series of virtual reality tours via YouTube, resources for learning from home, and complete exhibits online. The museum is scheduled to remain closed until May 6, 2020 but visiting their website in the mean time will keep any art lover engaged from home.

Et Alia Press
Et Alia Press, Little Rock, is "a small press for big voices" and features Arkansas authors and stories. Join 40+ women makers and woman-owned businesses for the second annual Women Make Arkansas Market, inspired by the book Women Make Arkansas: Conversations with 50 Creatives. This year, the Market will occur virtually through their Facebook event page by way of videos from each woman, posted throughout the day on April 30. This is a great opportunity to support women makers around Arkansas and hear what they have been up to during the COVID-19 crisis.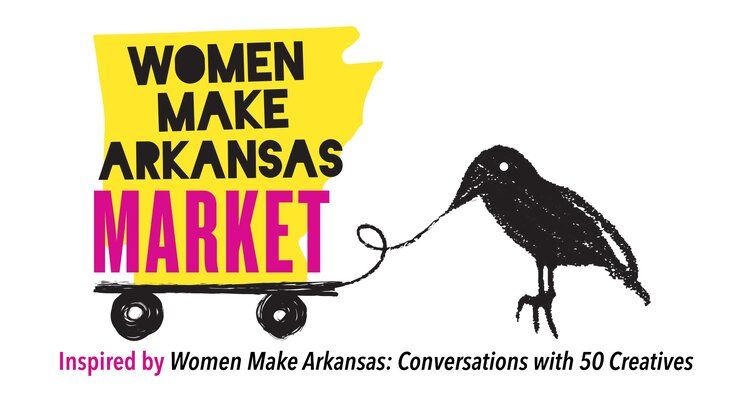 South Arkansas Arts Center
The South Arkansas Arts Center, El Dorado, is now taking submissions for two online art exhibits. "Under Quarantine: Art During Unprecedented Circumstances" is for artists 18+ and "Kitchen Table Art: Art Created Curing School Closures" is for k-12 students and is divided into three grade divisions. For both exhibits, artists can submit images of their work and compete for cash prizes.

Walton Arts Center
The Walton Arts Center, located in Bentonville, is hosting "HeARTs to Homes," a weekly webcast where each family-friendly episode features NWA artists and arts organizations along with recommendations of other online performances that you can watch during the week and arts activities the whole family can enjoy. The webcasts are available live or after the fact on YouTube. The Walton Arts Center's Virtual Stage includes dozens of performances ranging from theater, to jazz, to family experiences. There is something for everyone and every family on the Walton Arts Center website.