Alive and Innovating: Winter Wonderland with Ballet Arkansas
Arkansas Arts Center and Ballet Arkansas bring a safe, arts experience to the public in time for the holidays.
---
The Arkansas Arts Center and Ballet Arkansas brought together the talents, creativity, and expertise of two of the city's largest cultural organizations to deliver a unique holiday program for our community, through the support of the ArtPlace sub-grant from the City of Little Rock.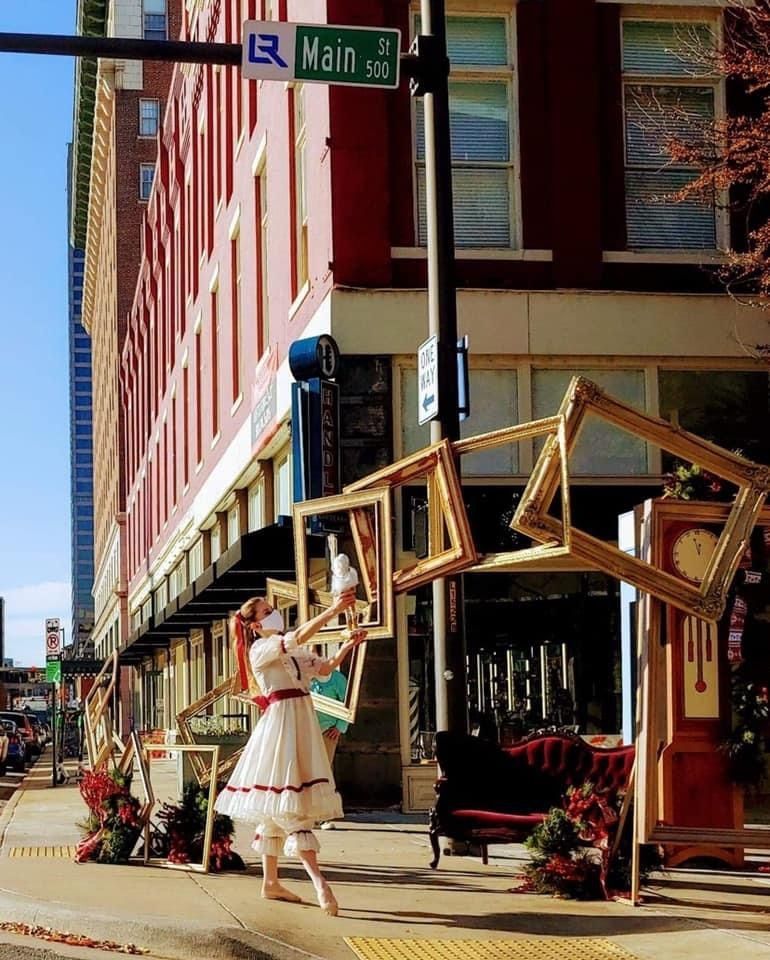 COVID-19 has posed a seemingly endless set of challenges to public life, and for organizations like Ballet Arkansas and the Arkansas Arts Center, this has meant cancelling performances, classes and workshops, and other activities where people come together to experience different kinds of artforms. During such an extraordinary time, both organizations have come together to bring a progressive visual and performing arts experience to the public along Little Rock's Creative Corridor that will allow our community to safely experience traditional holiday works of art through new narratives and immersive formats.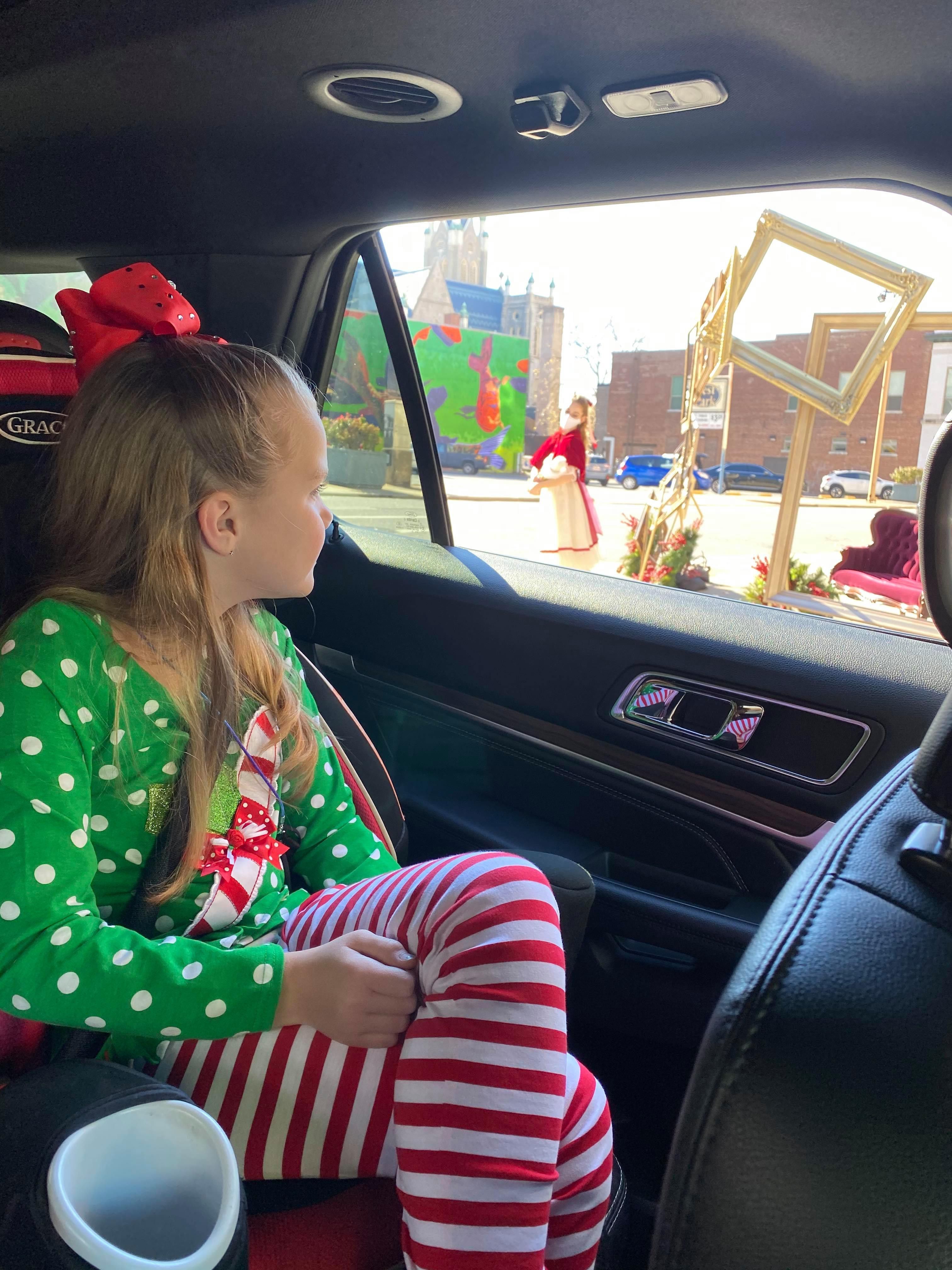 The free event took place on Saturday, December 12th from 1:00-4:00pm. The Winter Wonderland experience was a drive by spectacle starting at the intersection of 6th and Main Street in downtown Little Rock. Cars drove through a series of vignettes where the professional dancers of Ballet Arkansas performed sequences from the beloved holiday production of "The Nutcracker", surrounded by backdrops, scenes and props provided by the Arkansas Arts Center and featuring Just Peachy, Tanarah Luxe Floral and Bylites. Patrons viewed the scenes from the comfort of their car. In advance, viewers were also able to explore winter-themed works from the Arkansas Arts Center Foundation Collection online.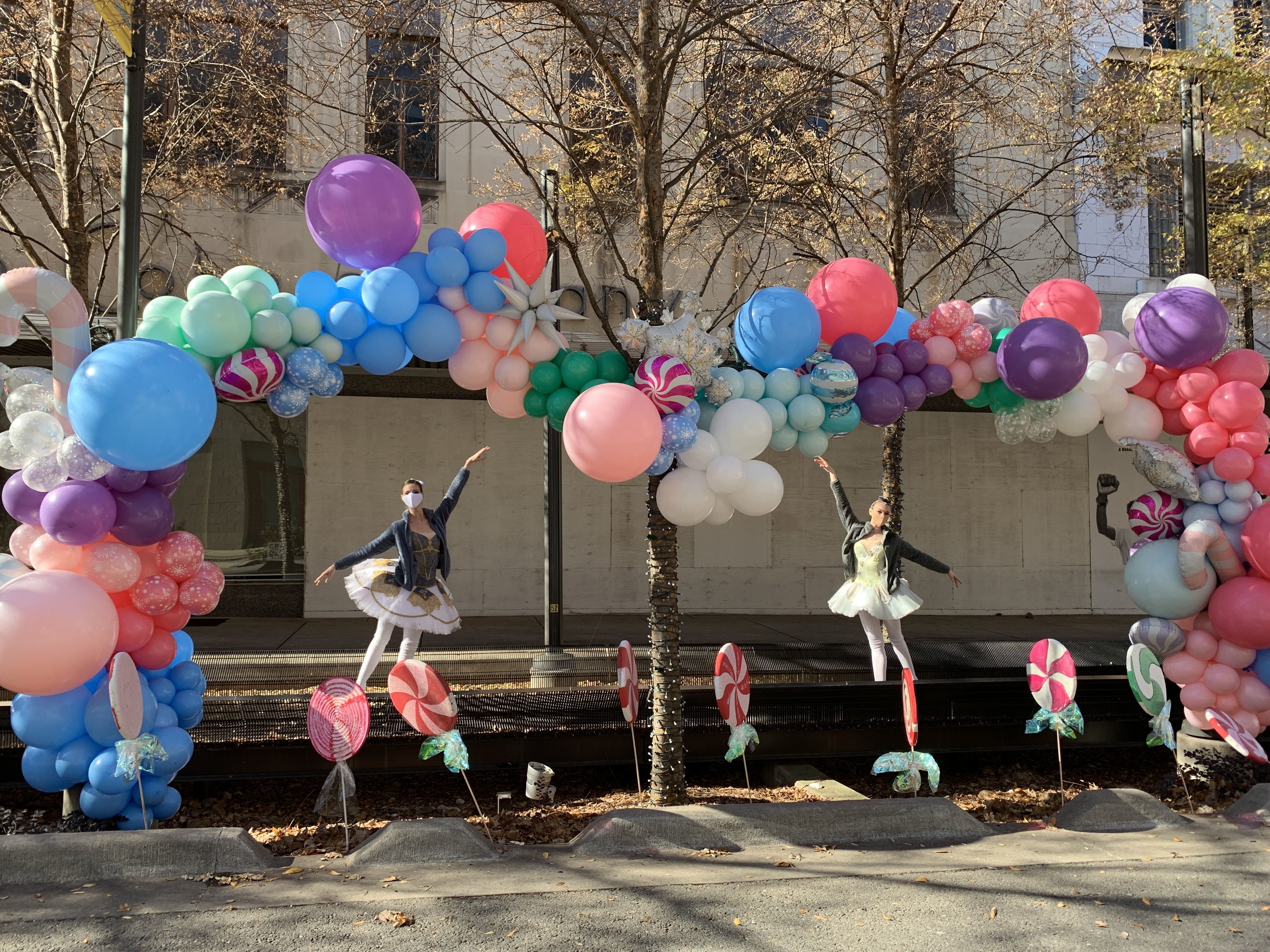 This was an innovative, safe, community minded way to celebrate the holidays. The Winter Wonderland experience builds upon a long existing partnership between the Arkansas Arts Center and Ballet Arkansas, while showcasing the talent and creativity in each organization and within our community. "We are thrilled to continue our valuable cultural partnership with Ballet Arkansas this winter," said Rana Edgar, Director of Education and Programs. "We look forward to creating a bit of winter magic through the visual and performing arts for our community this holiday season."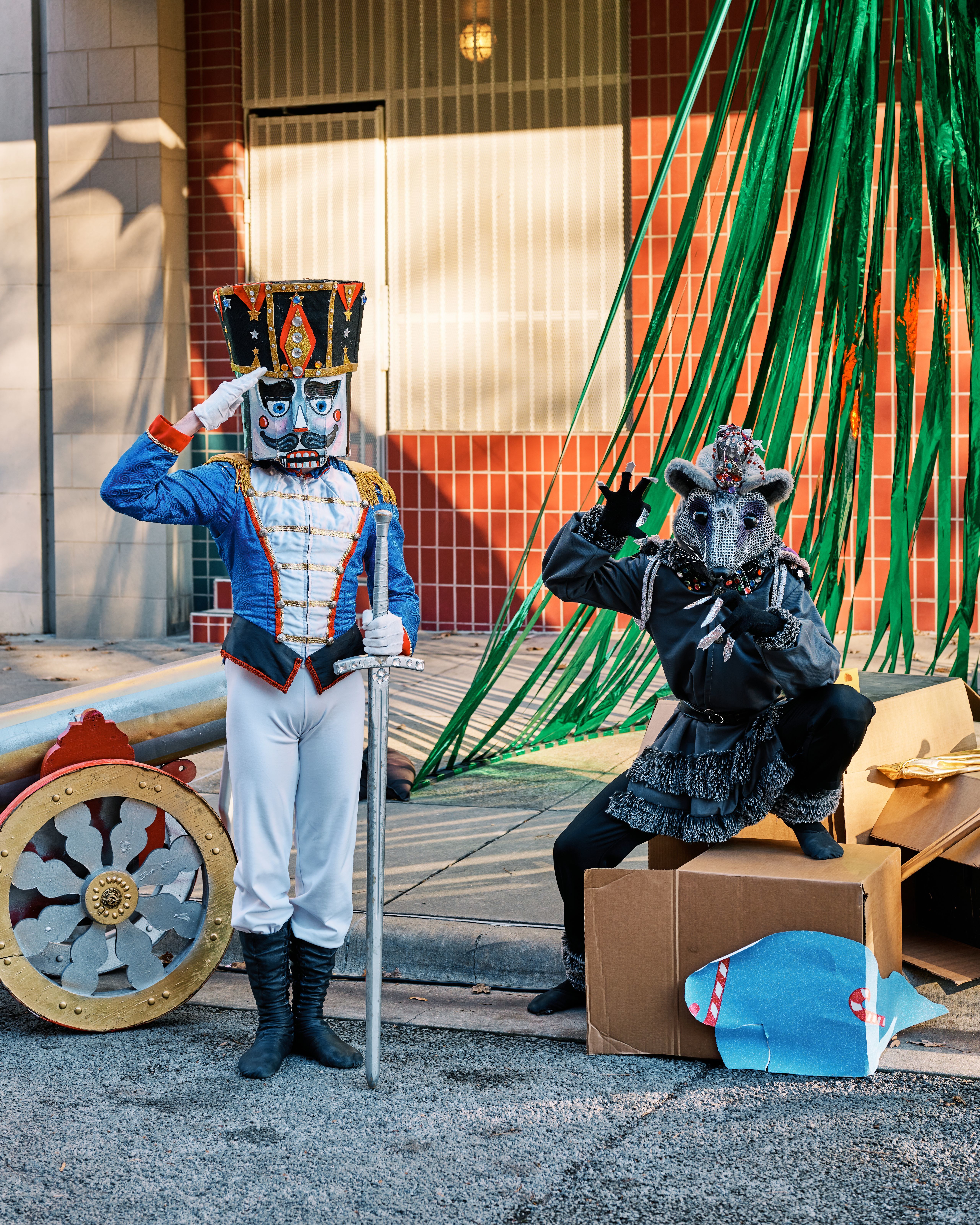 ---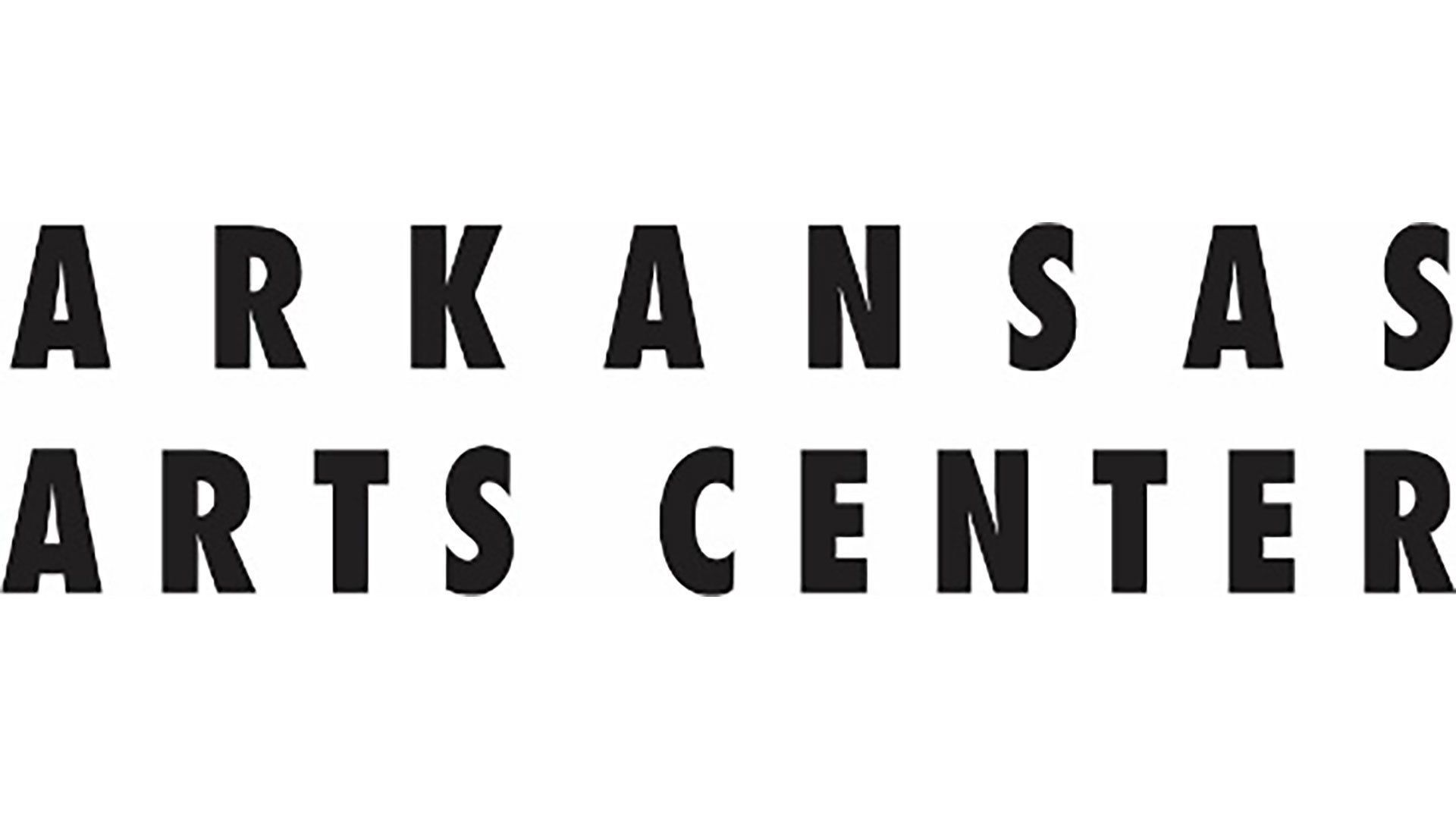 The Arkansas Arts Center, located in Little Rock, Ark., is the state's premier center for visual and performing arts, with a world-class collection of more than 14,000 works of international art and a robust schedule of performances, art classes, special exhibitions, education and public programs. The Arkansas Arts Center is currently undergoing an extraordinary transformation that includes the construction of a new state-of-the-art museum and theatre, scheduled to open in 2022. Designed by renowned architecture firms Studio Gang and SCAPE, the new facility will secure the Arkansas Arts Center's position as one of the top cultural institutions in the state and region. The new Arts Center will feature state-of-the-art galleries, studios, theatre spaces, outdoor event areas, and other spaces to host programming, classes, and performances. The innovative gathering spaces, restaurant, store, and landscaped grounds will position the Arkansas Arts Center as a cultural hub for Little Rock and the Delta region.

Consisting of 15 professional dancers, Ballet Arkansas is the foremost professional ballet company of the State of Arkansas and is a 501(c)(3) nonprofit organization. Over the last 42 years, Ballet Arkansas' education programs and performances have touched the lives of nearly 300,000 Arkansans, reaching 20,000 individuals per year. Ballet Arkansas presents a vibrant and diverse repertory featuring classical, neoclassical, and contemporary works by world renowned choreographers. Ballet Arkansas is committed to collaboration, community outreach, education and to making innovative dance programming accessible to all. Ballet Arkansas has been under the artistic direction of Michael and Catherine Fothergill since the summer of 2017. Since that time, the organization has tripled it programming and doubled it's organizational budget. Ballet Arkansas's mission is to provide world class diverse innovative dance programming and education to Arkansas and beyond.