To Mom, with Love from the Creative Economy
By Arkansans for the Arts Staff
---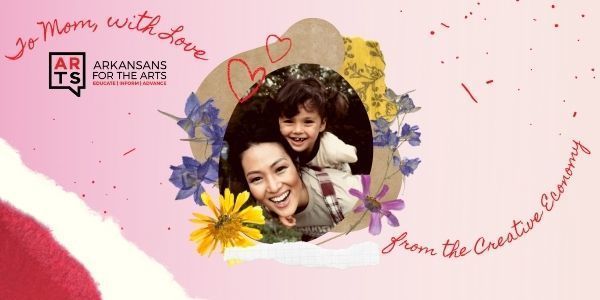 Mother's Day is full of creative gift ideas and experiences that aren't possible without the products, businesses, and workers that make up the Creative Economy, but how far does that really go? Get some great ideas for supporting local artists and creative businesses this Mother's Day and learn not only all of the different aspects of what makes our favorite mother's day traditions possible, but just how important the Creative Economy is to our special days!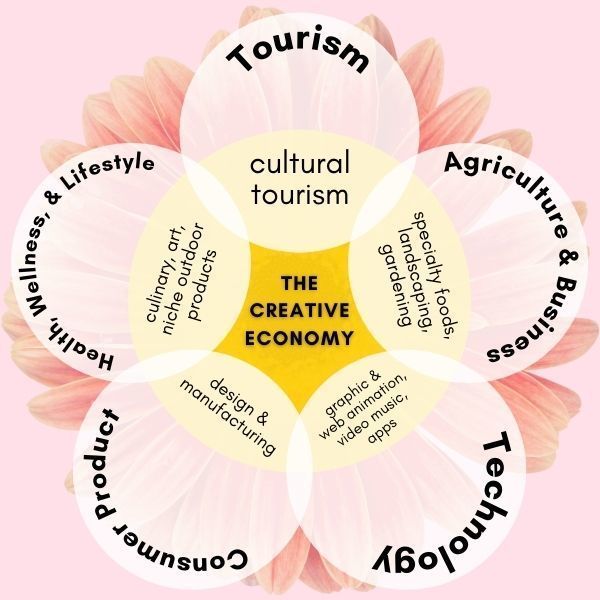 The Creative Economy spans a multitude of industries, such as tourism, technology, consumer product, agriculture & business, and health, wellness, and lifestyle. That means that almost everything we do - including our annual celebration of motherhood - is connected to the Creative Economy, which supports 975,629 jobs here in Arkansas. Some of these businesses and artisans are just the kind of creative folks you need to help you put together the perfect mothers day, so let's start with the classics:
E-Cards
Featuring: DaySpring Cards | Siloam Springs, AR | District 1
For over 49 years, DaySpring Cards, has been creating inspirational products designed to connect people with the heart of God through messages of hope and encouragement. A subsidiary of Hallmark Cards, DaySpring's 6,000 products—from greeting cards to gifts to books—are sold in over 60 countries around the world and influence more than one billion people each year.  
Based in Siloam Springs, Arkansas, near the growing Northwest Arkansas business region, DaySpring has a staff of over 250 employees in a wide array of fields, and features the work of a wide array of artistic professionals, including:
Graphic Designers create the imagery we see in e-cards and print cards
Traditional Media Artists work to create art for cards as well
Animators help bring graphic design ideas to life in e-cards
Writers craft the perfect words to express our affection
Composers and Musicians come together to produce the  music that is featured in e-cards - and even some printed cards
Software Developers create the code that allows us to send greeting cards via email
Visit their website for more information about the company, to find a local retailer, and to send a free e-card.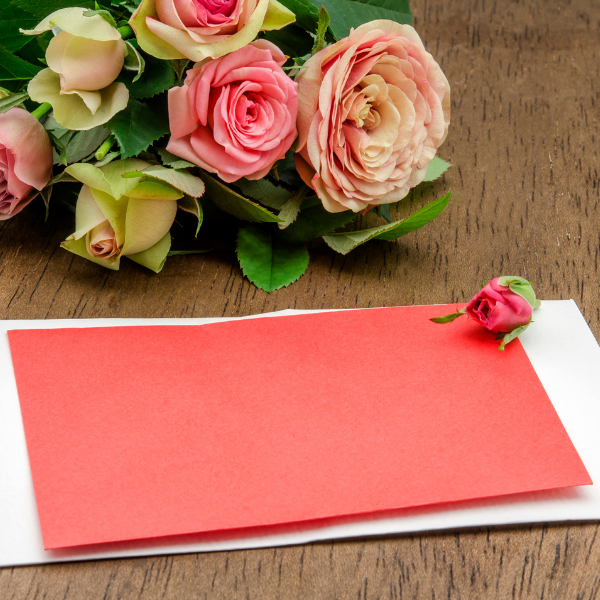 Flowers
Featuring: Tanarah Luxe Floral | Little Rock, AR | District 6
Tanarah Luxe Floral in Little Rock is known for luxury and attention to detail. Their team of artisans and sales associates work with individuals, events, and nonprofits to provide custom floral accompaniment to any occasion. You can shop their mother's day collection of floral arrangements and gifts online.
But what goes into getting that gorgeous bouquet into Mom's hands? More than you might think. The flower business has deep roots, supporting such jobs as:
Skilled floral shop employees who do the creative work of designing and arranging your bouquets
Floriculturists and Horticulturists who research and develop new varieties of plants for us to admire
The agricultural workers who grow and harvest the blooms and greenery we enjoy
The delivery workers who transport plants from farm, to shop, to your loved ones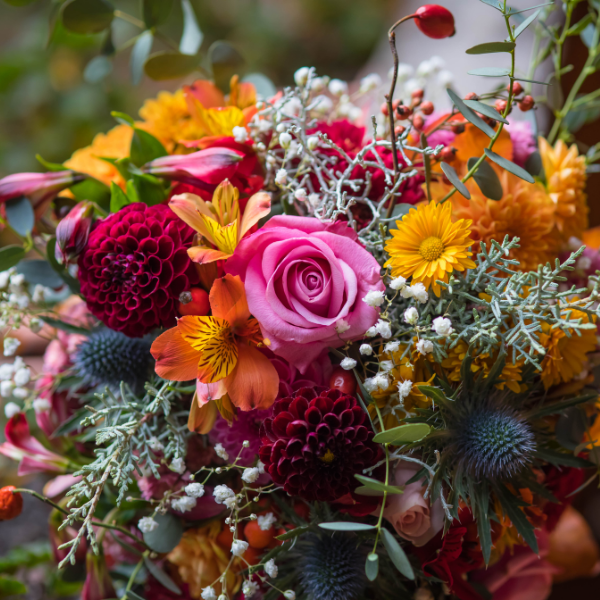 Textiles & Fashiom
Featuring: Munroe Shoes | Hot Springs, AR | District 5
Made here in Arkansas, Munro Shoes are retailed worldwide. You can shop for mom directly from Munro Shoes on their website. The site includes a fitting guide and even e-gift cards. You can visit their factory outlet store in Hot Springs, or you can visit their website to shop online or find a retailer near you.
Today the company operates two facilities in Arkansas; Clarksville Footwear for product development and manufacturing and The Fred Young Center in Hot Springs with their corporate offices, design, distribution and warehousing. Munro Shoes employs nearly 200 Arkansans, some of whom have been with the company for decades. Here''s a few examples of the creative jobs they create:
Designers, who create the look of your favorite footwear
Fitters, who make sure that you get the perfect pair of shoes for your feet
Leather workers and sewers who do the hands on work of creating new shoe styles
Factory workers who manufacture shoes in bulk for distribution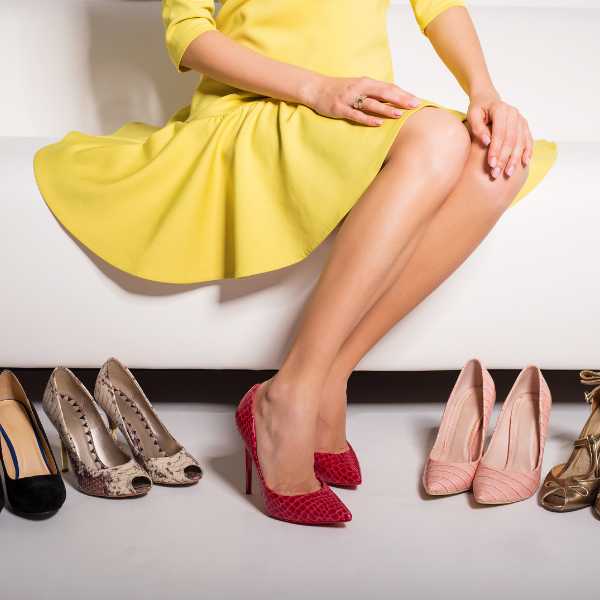 Food & Dining
Featuring: A Restaurant Near You | Anywhere in Arkansas
Sometimes the best way to spend Mother's Day is with a great lunch or sweet treat! The Arkansas Department of Heritage awards culinary excellence with their annual Arkansas Food Hall of Fame. You can browse through this year's winners at the Department of Heritage website, or download the AR Food Hall of Fame app and find one of Arkansas' best near you!
There are over 5000 eating and drinking establishments in Arkansas, who employ 10% of the state's workforce. During the pandemic shut down many of these turned to the internet to keep in touch with patrons and provide a safe way to order and continue to serve our communities, and they need our support now more than ever - especially since they support a huge variety of creative workers and more:
Agricultural workers who grow, raise, harvest, and produce all those tasty ingredients
Chefs of all ranks and specialties who develop and cook our favorite recipes
Servers and delivery workers who make our dining experiences special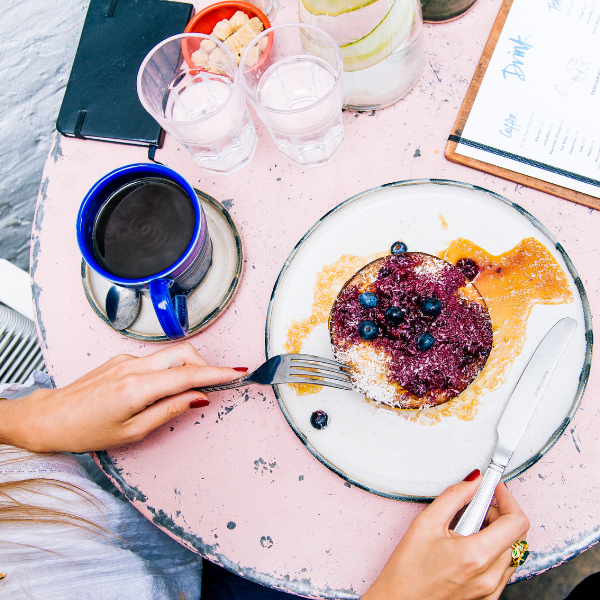 Experiences
Botanical Gardens | Districts 7, 6, 5, & 1
Spring is the perfect time to visit one of our state's botanical gardens and spend some quality time with Mom. From State Parks to Non-Profits, these beutiful gardens showcase the beauty of the Natural State, and support an array of jobs connected to the Creative Economy:
Instructors in naturalist and horticultural skills, who educate park visitors
Landscapers, horticulturalists, and botanists who study, create and preserve gardens and woodlands for public use
Rangers and Staff who maintain green spaces and see to guest safety
Vendors like caterers, photographers, event coordinators, and more who connected to the events and rental opportunities provided by botanical gardens
We've put together a few options around the state to inspire your Mother's Day outdoor adventure, but remember that you can always look for Arkansas State Park, Municipal Parks, and Nonprofit organizations near you to explore!
The South Arkansas Arboretum, El Dorado
The arboretum sits beneath the forest canopy on 13-acres and includes more than two miles of paved trails. Spring visitors will enjoy a show of azaleas and dogwoods in bloom. For more information and to arrange guided tours led by knowledgeable botanists, visit their website!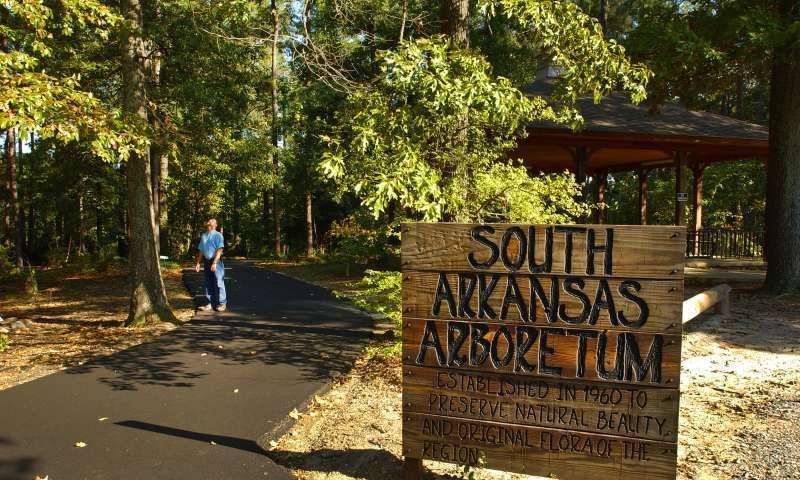 Garvan Woodland Gardens, Hot Springs
Garvan Woodland Gardens is an example of The Natural State at its best: a canopy of pines reaching skyward providing protection for delicate flora and fauna and gentle lapping waves that unfold along the 4 ½ miles of wooded shoreline. From the dynamic architectural structures to the majestic botanical landscapes, Garvan Woodland Gardens offers breathtaking sights at every turn.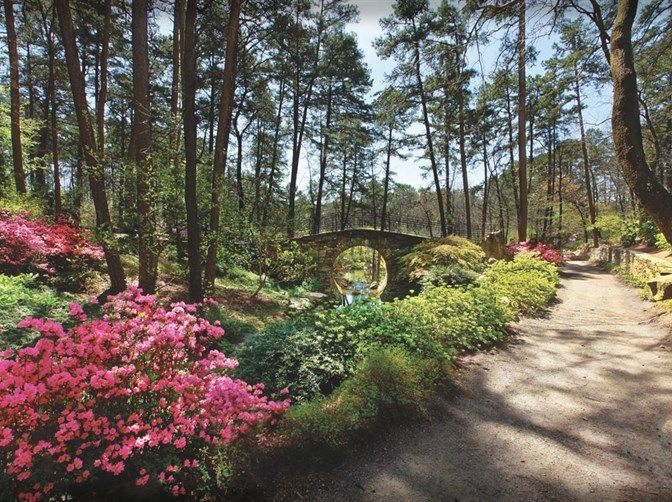 The Arkansas Arboretum, Little Rock
The Arkansas Arboretum is a 71-acre site exhibiting native flora representing Arkansas's six, major natural divisions. Located below Pinnacle Mountain along the Little Maumelle River in Pinnacle Mountain State Park, the arboretum includes a .6-mile barrier-free, interpretive trail.
Wildwood Park for the Arts, Little Rock
Wildwood Park for the Arts is home to unique botanical gardens featuring an array of native flora and the Cabe Theatre.  Located in west Little Rock's Chenal Valley, Wildwood's vision is to provide opportunities for lifelong learning, engage the imagination and celebrate the human spirit through encounters with nature and a full spectrum of the cultural arts: visual, performing, literary, horticultural, culinary and more.  A 105-acre park, gardens, and 625-seat theatre complex make Wildwood a great place to visit to experience nature and the arts together.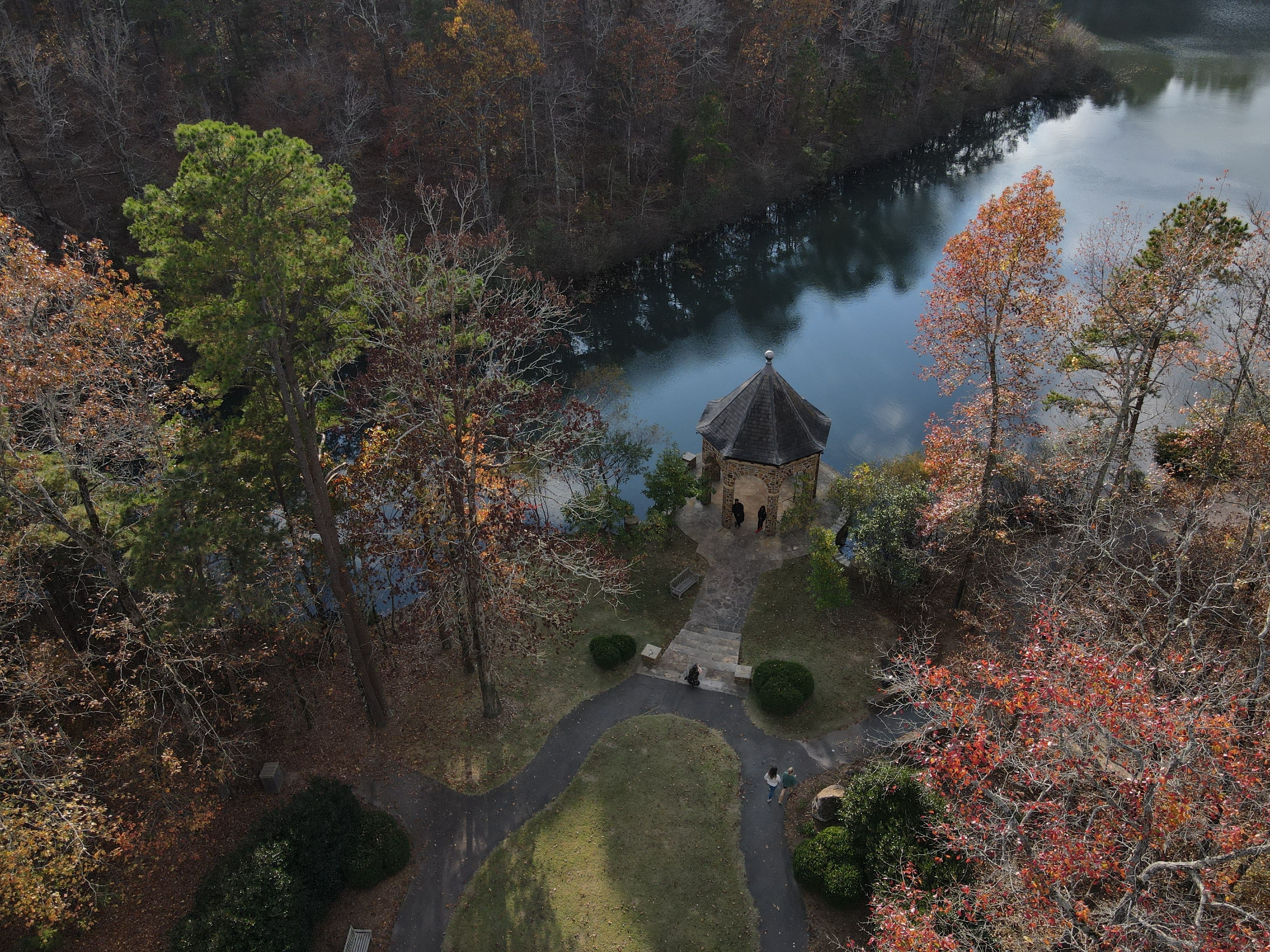 The Botanical Gardens of the Ozarks, Fayetteville
The Botanical Garden of the Ozarks is a captivating destination in Northwest Arkansas. The Garden is a collection of twelve themed gardens and includes the region's only native butterfly house. The Botanical Garden of the Ozarks features a unique collection of twelve themed "backyard" gardens, which helps teach residents and visitors about gardening in the Northwest Arkansas environment and provides inspiration for home gardens.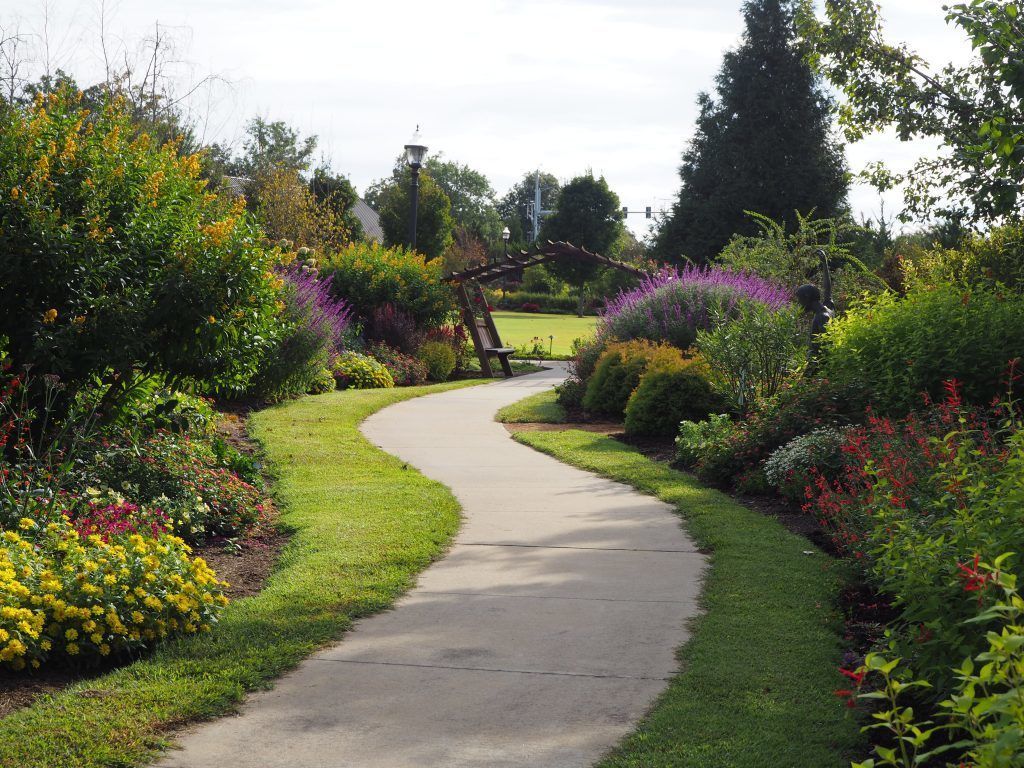 Museums
If an adventure indoors is more for your and your Mom, there are some great art museums that are open on Sunday! All across Arkansas, there are several art museums to choose from.
Crystal Bridges Museum of American Art and The Momentary, Bentonville
Crystal Bridges takes its name from a nearby natural spring and the bridge construction incorporated in the building, designed by world-renowned architect Moshe Safdie. A series of pavilions nestled around two spring-fed ponds house galleries, meeting and classroom spaces, and a large, glass-enclosed gathering hall. Guest amenities include a restaurant on a glass-enclosed bridge overlooking the ponds, a Museum Store designed by architect Marlon Blackwell, and a library featuring more than 50,000 volumes of art reference material. Sculpture and walking trails link the museum's 120-acre park to downtown Bentonville, Arkansas.
Crystal Bridges opened a satellite contemporary art space in downtown Bentonville called the Momentary (507 SE E St.). Formerly a decommissioned cheese factory, it is now a multidisciplinary space for visual and performing arts, culinary experiences, festivals, and artists-in-residence offering dynamic programs and experiences. Food and beverage options include a social space called the Breakroom, the Tower Bar (offering craft cocktails and the best views of Bentonville), and a new Onyx Coffee Lab location.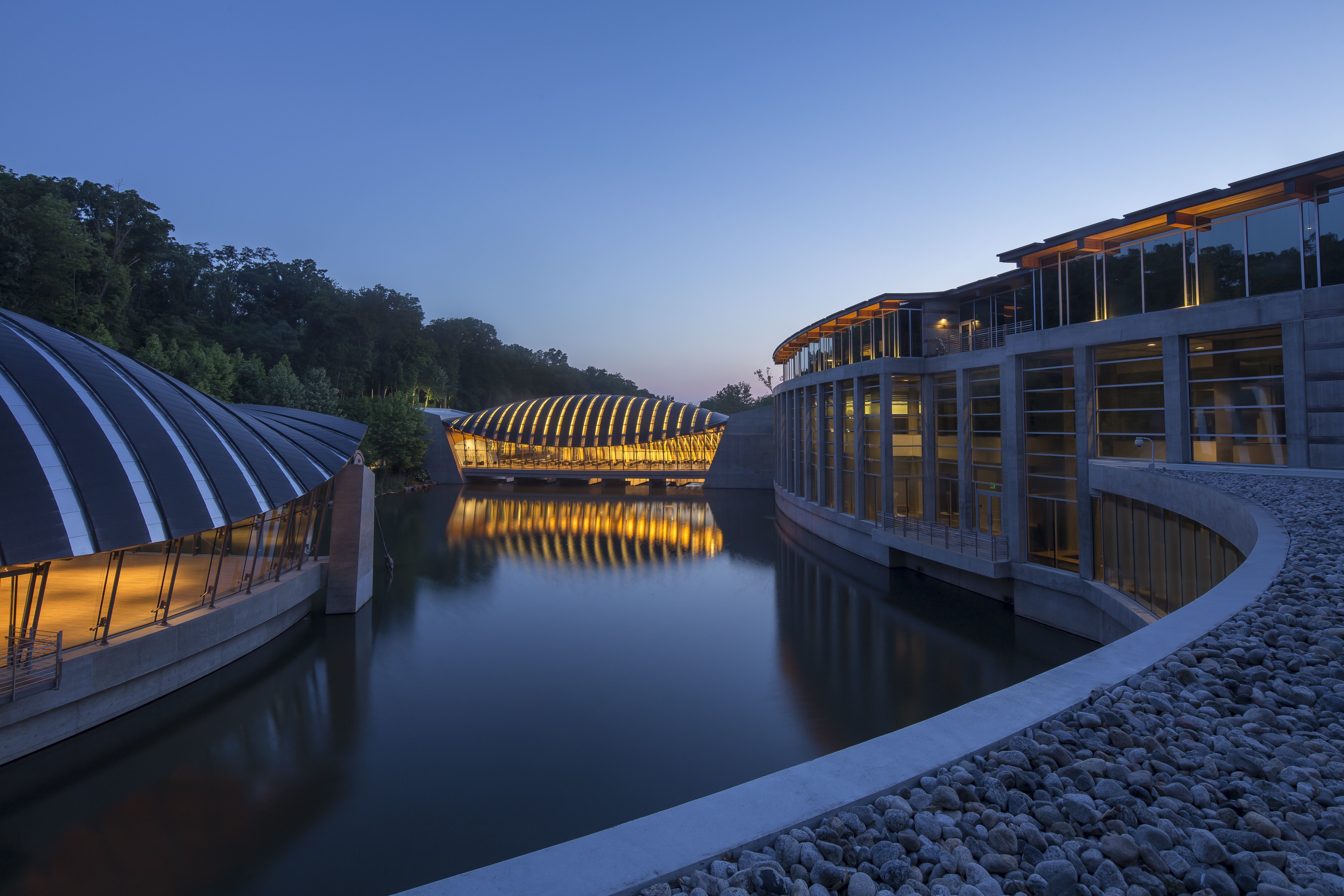 Fort Smith Regional Art Museum, Ft. Smith
The Fort Smith Regional Art Museum facilitates nationally and internationally recognized traveling exhibitions and rotating exhibits of works by local and regional artists. In addition to ongoing exhibitions the museum offers classes for children and adults, lectures, opening receptions, children's art camps, galas, free Saturday programming, after school programs and artist-led workshops. The museum offers facility rentals and a specialty gift shop featuring one-of-a-kind items created by local and regional artists.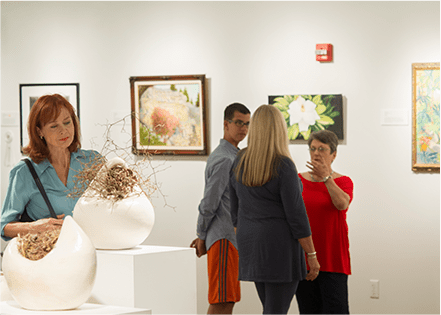 Gifts
Featuring: Arkanasas Makers Near You
If you are looking for something to wrap up for mom, check out these Arkansas made gift ideas - and order online!
And don't forget that one of the best ways to support the creative economy is to purchase directly from Arkansas artists and artisans, including:
Soap & Candle Makers
Traditional Crafters
Carpenters
Potters
Musicians
Painters
Sculptors
Glassblowers
Much, much more
---
Southern Soy Scents, Marion
Southern Soy Scents is a small company located in Marion, in the heart of Arkansas soybean country. Using soy wax created from soybeans, the candles are clean burning with virtually no soot and infused with fragrances through the entire candle.
Lambrecht Gourmet Toffee, Heber Springs
Lambrecht Gourmet Toffee, from Heber Springs, is an artisan award winning toffee that is rapidly gaining a national reputation. They have dozens of flavors including white and dark chocolate toffees featuring macadamia nuts, hazelnuts, almonds, and more!
Miller's Mud Mill Pottery, Dumas
Miller's Mud Mill Pottery, located in the Arkansas Delta town of Dumas, Miller's Mud Mill creates functional pottery which can also be displayed as art pieces. The pottery ranges from dinner sets to vases to bowls, trays, and jugs. Any of the available pottery pieces can be shipped … a great handmade Arkansas gift!
Blue Umbrella, Little Rock
Blue Umbrella is a unique shop that highlights the talents of Arkansas artisans with developmental disabilities. When you buy a gift from the Blue Umbrella, it's a one-of-a-kind item by an artist you can get to know here. The ability to create and sell their goods, creations, and art offers them independence, pride, and a source of income. You can shop in person in Little Rock, or with a virtual personal shopper and shipping is available.
---
This blog was produced by Arkansans for the Arts Staff members. To learn more about the Creative Economy, the Legislative Arts Caucus, and how you can become the next best advocate for the Arts in the Natural State, Contact Us.