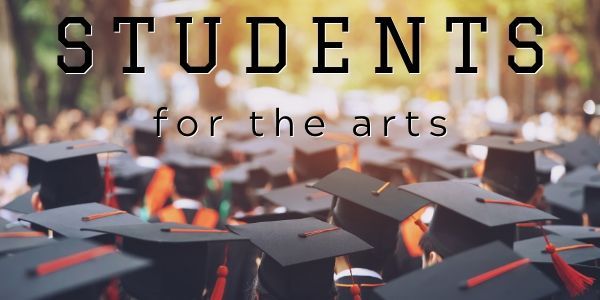 The Rising Generation of Arts Advocates
by Madison Conklin, ARftA Intern
---
Arkansans for the Arts (ARftA) is honored to have partnered with the University of Central Arkansas (UCA) to create Students for the Arts (SftA)—a student-led organization based on UCA's campus whose mission is to advocate for the advancement of the arts, arts education, and the arts economy on the campus of UCA and District 6. Together ArftA and UCA-SftA will educate and build future arts leadership.
UCA's SftA president elect fall 2019 was  Nakeya Palmer, who has hosted and attended several arts-related programs and events. During Conway's Arts Fest last fall, SftA hosted an interactive art show at UCA Downtown that brought community members of all ages and backgrounds to participate. Several members also attended ARftA's Art$ Town Hall Meeting at the Arkansas Regional Innovation Hub in North Little Rock where they had the opportunity discuss the statue of the arts in Arkansas with the Arts Legislative Caucus that included legislators such as Senator Joyce Elliott (District 31), Representative Tippi McCullough (District 33), and Representative Jamie Scott (District 37).
At this time, ARftA would like to recognize two graduating seniors of UCA's SftA who took charge and led the organization through a wonderful first year. We hope that as they continue to pursue their passions in the arts world that they also remain and grow as advocates for arts. We are confident that their paths are golden and filled with limitless possibilities.
Nakeya Palmer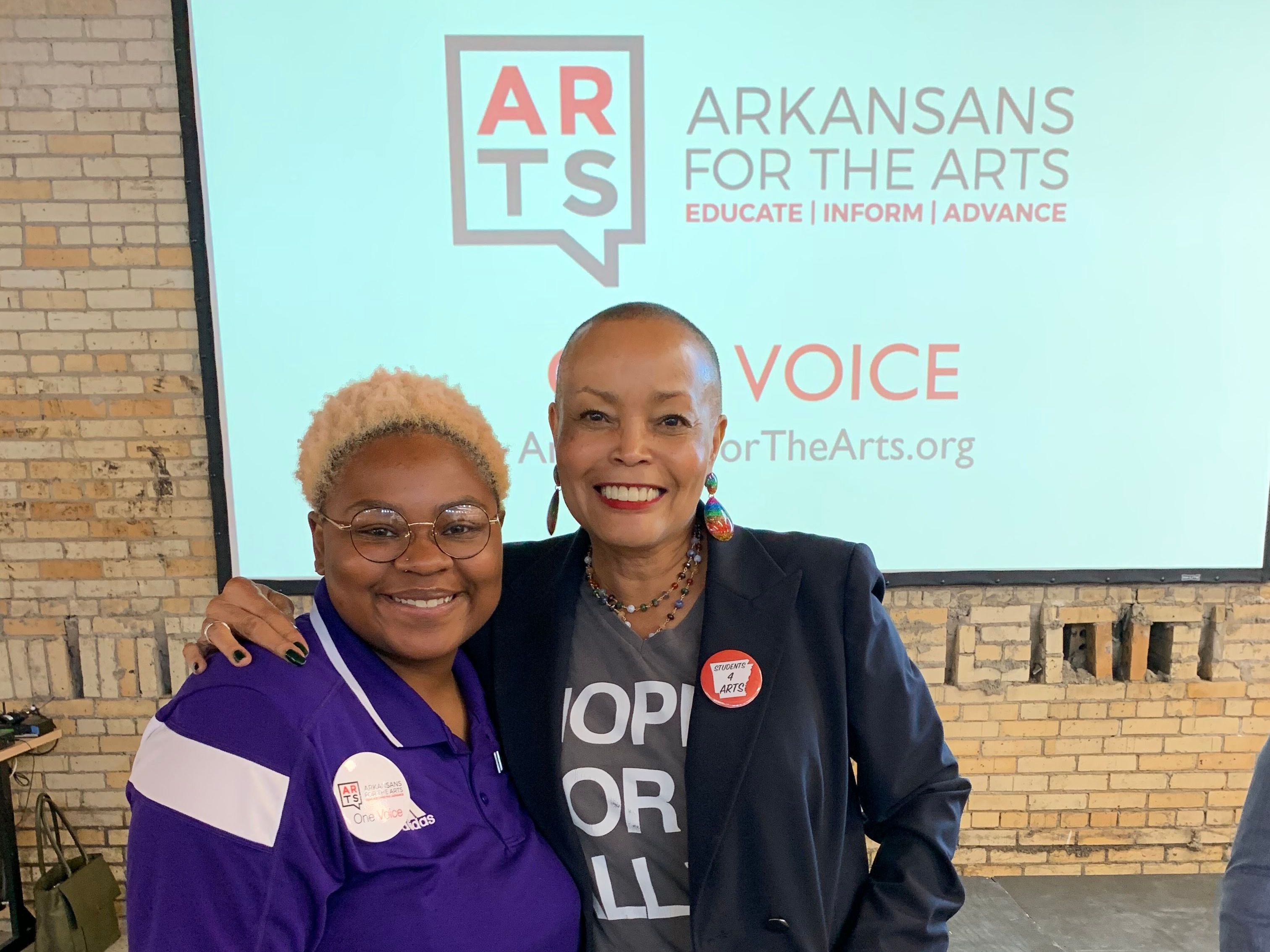 Nakeya Palmer is a graduating senior at the University of Central Arkansas, majoring in Art History.  Her passion for art began at an early age with her first visit to the Ohr O'Keefe Museum of Art in her hometown of Biloxi, MS.  She hopes to continue her education at the graduate level and then pursue a curatorial career at a museum or art gallery. Through her experiences as President of UCA Students for the Arts (SftA) and subsequent internship as the art liaison at UCA Downtown, she has curated art exhibitions and produced art showcases. Her most memorable experiences in SftA include chairing the first-ever Student Showcase during Conway's ArtsFest 2019 and meeting and speaking with Senator Joyce Elliot about the future of our creative economy.
Madison Conklin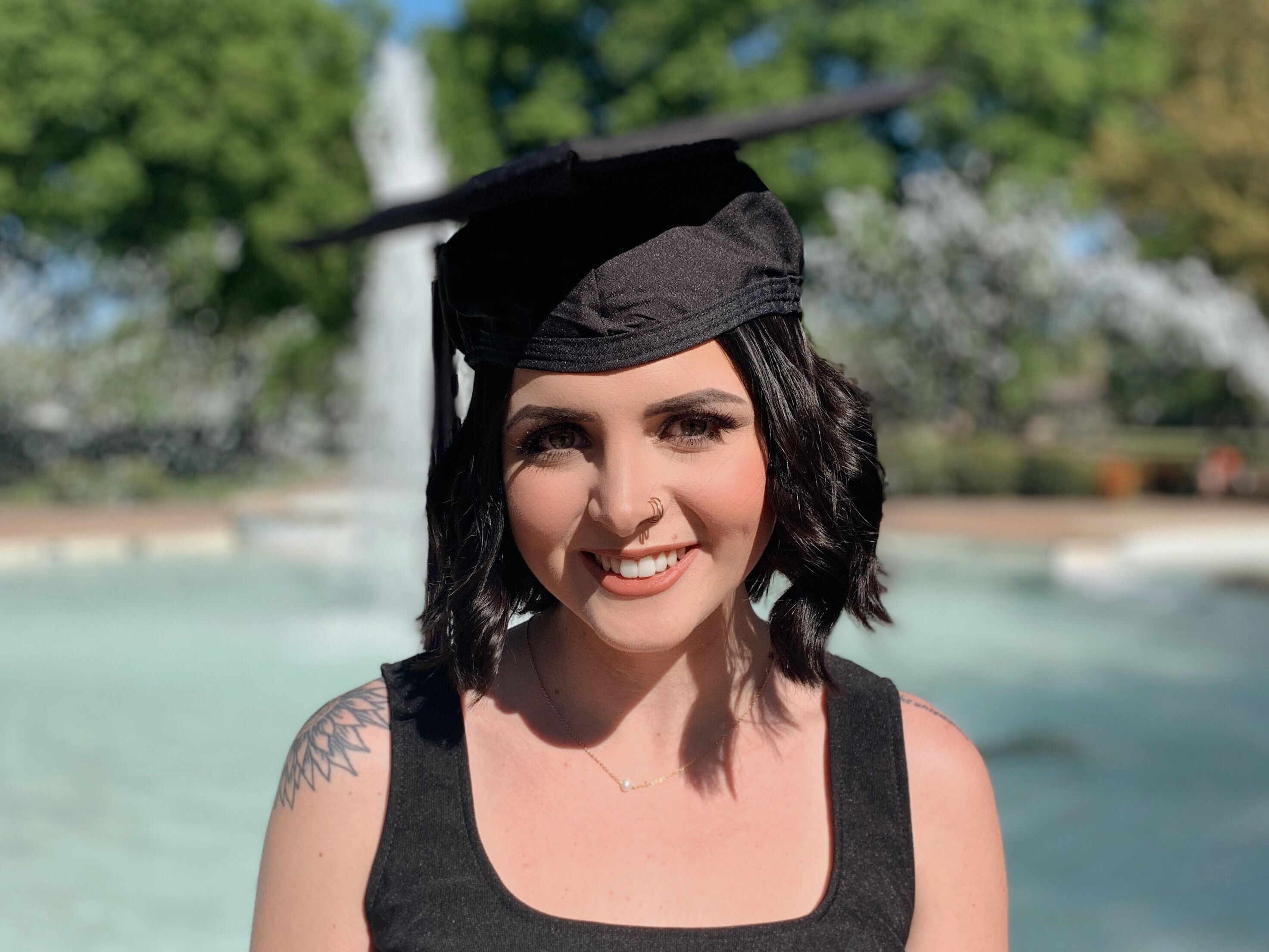 Madison Conklin is a graduating graphic designer from the University of Central Arkansas. She considers herself to be a creative problem solver who enjoys using art to better the lives of others around her. This year, she was a member of UCA Students for the Arts (SftA) and an intern for Arkansans for the Arts. "In the three years I have spent at UCA, I have continually been so encouraged and pushed to excel by my classmates and professors. I am so thankful for the friendships I have made and skills I have acquired. It's been a joy to be surrounded by people as passionate about art as I am. I am constantly inspired by the strong women who are paving the way for young artists like myself. I hope that all emerging artists find a community for themselves like I have found. Your voice and your thoughts matter, make them known!"