The Breach: Theatre with a Purpose
By Ben Grimes
Artistic Director of Riverside & The Breach
---
Theater with a Purpose
I believe in theatre with a purpose. Theatre practiced as a public service that does much more than just entertain. Theatre that enlightens, calls to action, advocates, and heals. Theatre that inspires lasting change. Out of this passion, The Breach was born.
What is The Breach?
The Breach was first conceived after my last deployment to Iraq in 2017. At this time, I was a decorated commissioned officer and had over ten years of service in the Army with multiple assignments and deployments. However, I was hiding a dark secret. I was not OK. My mind was riddled with anxiety, depression, and coping in damaging and destructive ways. Thankfully, on a whim, I found my way back to the stage in a community theatre production. This led to more productions and the eventual discovery that slowly I was healing. These realizations led to the formation of The Breach, which uses the medium of theatre and storytelling to address and explore the common struggles of veterans in our community.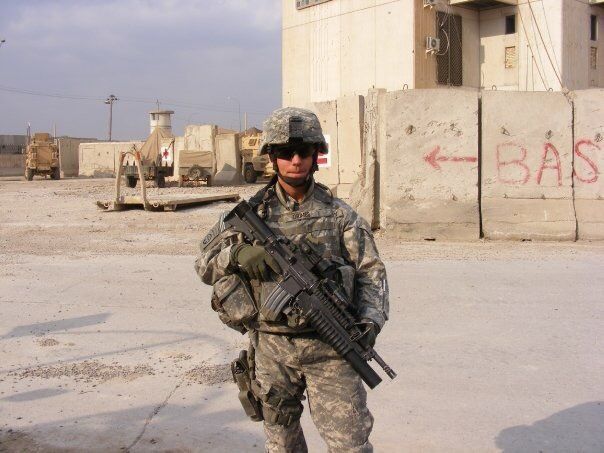 How the Breach Works
Military training and service requires one to compartmentalize emotion and empathy. In war, subtlety drains away. A service member is expected to look at things pragmatically, through a narrow lens. Humanity is removed and people become friendlies or combatants, bullets are rounds, kill is to destroy, and mental illness is combat stress. Empathy, compassion, and creativity are turned off while the frontal lobe, "fight or flight," portions of the brain fire overtime to survive. Oftentimes, following a traumatic event such as an IED blast or death of a battle buddie, our brains can become stuck in this survival state, constantly alert and prepared for the next attack. In addition, service members will often carry immense guilt and self-loathing from these events and experiences.
Theatre is the perfect tool to snap us out of a trauma, "fight or flight" brain. Personally, I found that by exploring a character, my own creativity and compassion was re-awakened. Through the practice of embodying a character and listening in a scene, my mind was subconsciously given permission to address and work through my own internal guilt and trauma. My experience is not unique. Clinical research by groups like De-Cruit, founded by fellow Army veteran Stephan Wolfert has shown that the use and performance of Shakespeare's text in group settings results in a reduction of symptoms of PTSD and depression and an increase self-efficacy. Furthermore, brain scans of participants show a healthier brain that is healing and more aligned with non-traumatized individuals (Ali & Wolfert, 2016).
Education and Outreach
According to the most recent U.S. Census Bureau data, the Arkansas veteran and active duty service member population is in excess of 227,000 individuals (US Census, 2020). This population is an extremely diverse and varied group of men and women ranging from Korean / Vietnam era veterans aged to their late sixties, seventies and eighties, to younger Iraq and Afghanistan veterans with multiple combat deployments, some as young as in their early twenties. The number of veterans and active service members in Arkansas is roughly 13% larger than the population of the capital city, Little Rock, and equals 9% of the state population (US Census, 2020). Based on a 2008 RAND Center for Military Health Policy research report, we can estimate that as much as 20%, or 45,400 individuals, of this population are stricken with mental health and substance abuse issues. Nationwide, between twenty and twenty-two veterans commit suicide every day. That equals out to one veteran suicide every hour and eleven minutes.
Inspired by other veteran programs, such as Stephan Wolfert's De-Cruit, The Breach uses actor training techniques coupled with classical and modern text to the treat traumatic stress and mental struggles. We practice a proven structured group program for veterans and military members. Over the course of several weeks, participants receive established principles and techniques such as cognitive processing therapy (CPT) that helps participants distance themselves from a triggering events and narrative therapy using the process of storytelling to discover meaning and connection. These techniques are further augmented with building ensemble and unit cohesion with the group through breathing techniques and shared performance of monologues and stories. By using these techniques we reduce the after effects of trauma and help heal individuals.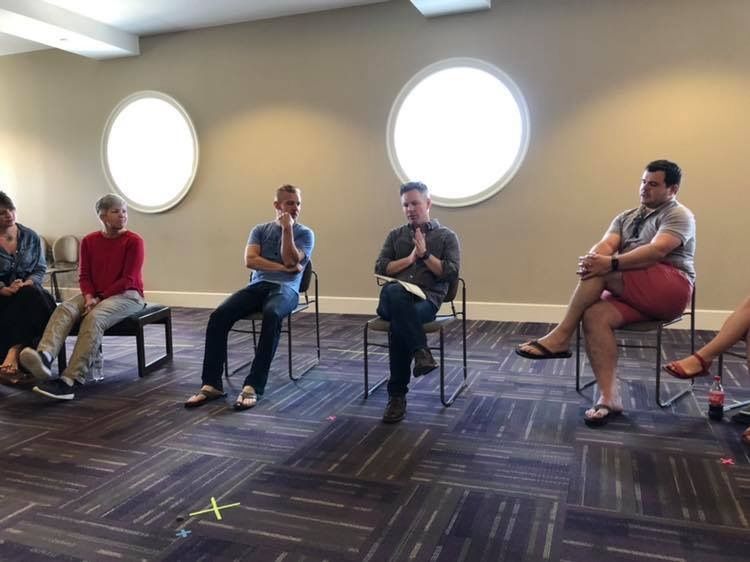 What's Next?
The Breach was just getting off the ground in 2019 with group meetings, when the pandemic drastically changed our plans. In the meantime, we continue our work through a monthly podcast, The Breach, Acting Theatre and Acting for Veterans available on Apple Podcasts and Spotify. In addition, we look forward to re-launching group meetings starting this spring. For more information, please follow us on Facebook and Instagram and visit our website at www.thebreach.net.
Riverside Actors Theatre
Another, extremely exciting development is the evolution of our work in the spirit of theatre with a purpose. Through discussions with mentors and likeminded local artists, our vision has expanded to include a theatre company that can house The Breach while engaging in this kind of work for a broader audience. We call this company Riverside Actor's Theatre, a company with a purpose-to heal, to connect, and to serve. We will continue the important work of The Breach as the education and outreach arm of Riverside. Riverside has recently received it's 501(c)(3) status and we are currently fundraising and planning our inaugural season starting fall of 2022. We are thrilled to be hosting a launch/coming out party at The Loft in Little Rock, January 13, 2022.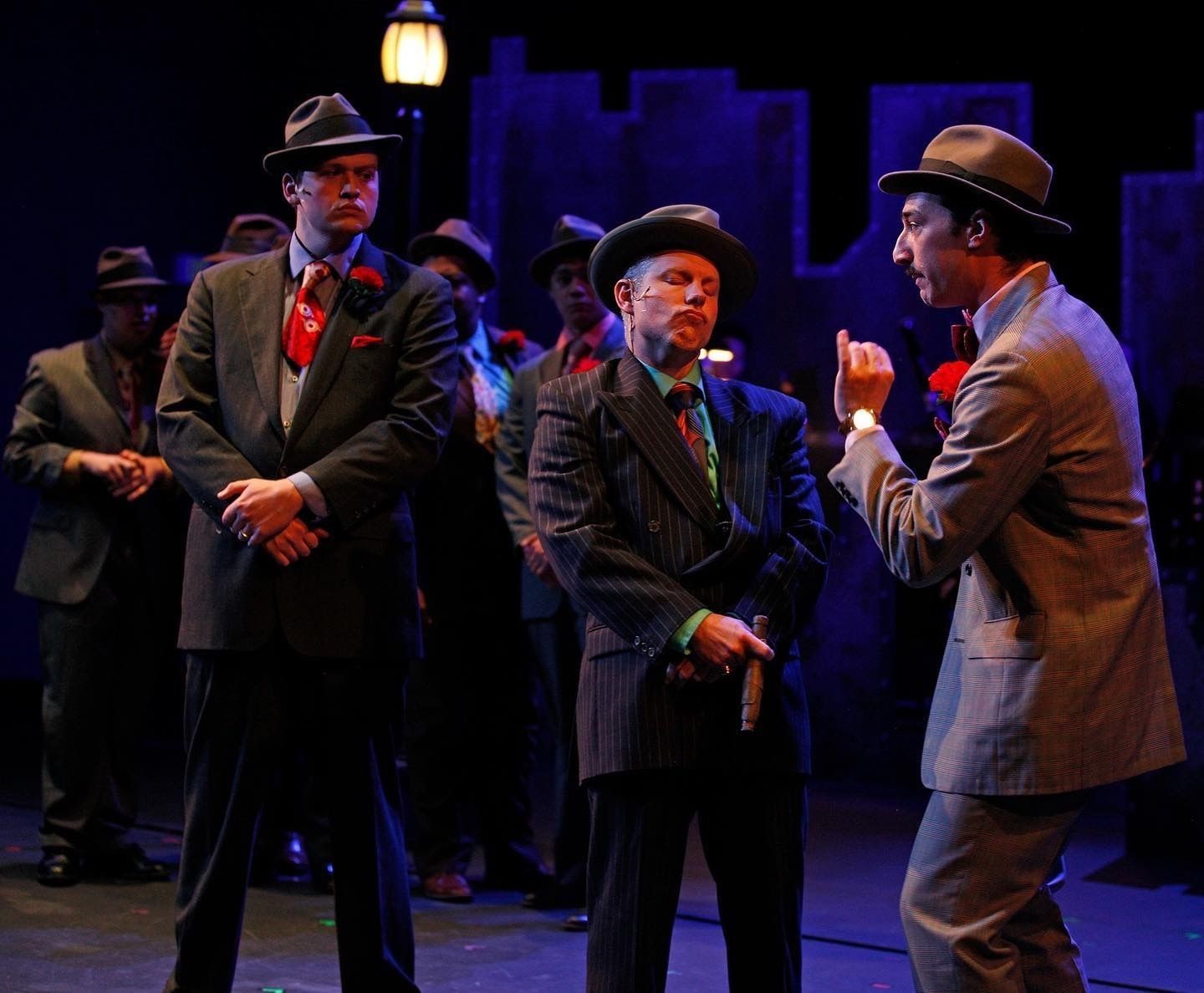 ---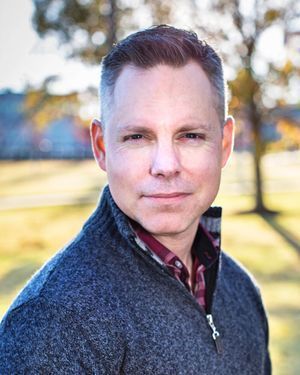 Ben Grimes, Artistic Director of Riverside & The Breach
Ben is a native of Little Rock, Arkansas. He received a BFA in Regional Theatre from The Conservatory of Theatre Arts at Webster University and has appeared in stage productions in regional theaters across the country. Ben is passionate about developing new voices and work in theatre and was a founding member of Moment to Moment Productions in Little Rock, Arkansas and also served as the co-artistic director of Drove Theater Company in New York City.
After more than a decade working professionally on stage and feeling disconnected and lost, Ben joined the US Army in 2006. As an Airborne Infantryman in the 82nd Airborne Division, he deployed to Baghdad, Iraq as a member of the 2007 troop surge. In 2017, he again deployed to Iraq in support of Operation Inherent Resolve. After his last deployment, Ben began to reintegrate back into theatre as a means to cope with the stress of military life and combat. In theatre, Ben found a deeper connection to the material and that working in an ensemble environment helped to elevate and heal his feelings of isolation and depression. These discoveries led him to found The Breach, a theatre company that uses the vehicle of theatre to address common veteran struggles and mental health issues.
Ben's day job now is as full-time commissioned officer in the Arkansas Army National Guard. Recently he graduated from the University of Arkansas Clinton School of Public Service where he used his studies to explore theatre practiced as a public service as well as to develop and launch The Breach. Ben is available for booking as an actor, director, or military consultant. For more information please contact him through this page or by his personal email, benjamin.s.grimes@gmail.com.