UCA Students for the Arts Collaborate with College Square Residents
By Lindy Cook, SftA Communications Director
---
Members of the University of Central Arkansas Students for the Arts (SftA) chapter volunteered at College Square Retirement Community to help bring some color and creativity to the residents' schedules. On Monday, October 11, 2021, both residents and student volunteers gathered on the outdoor patio to participate in a painting party! Having learned of the many artistic and creative residents at College Square from Activity Director Phyllis Washington, students were excited to work with her to create an event, and subsequent exhibit, that brought the campus and community together.
For the collaborative project titled "The Painted Quilt," SftA members pre-drew on one-foot square canvases a border design resembling a quilt square that, once painted and assembled next to all the other paintings, created a larger "quilt." Student volunteers paired up with residents to create conversation and help when needed. The goal of this event was to get connected with the community and reach out to the residents and faculty at College Square. Volunteer Brynn Ward said, "I felt like the event helped me connect with the wider community. I really enjoyed talking with the residents and hearing their stories about why they like to create art. The two women at my table were so nice, and I loved seeing their artwork. The whole experience was really fun."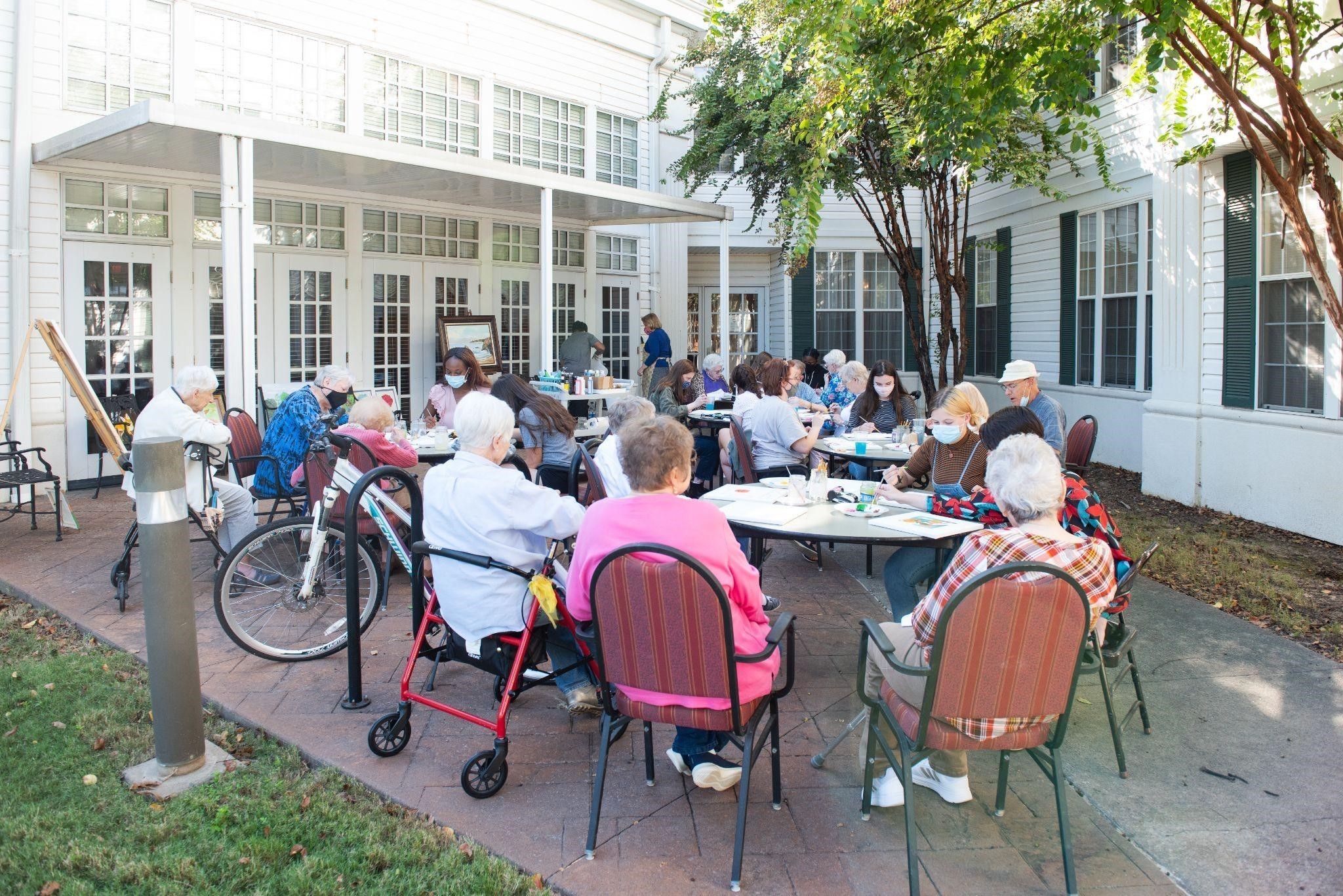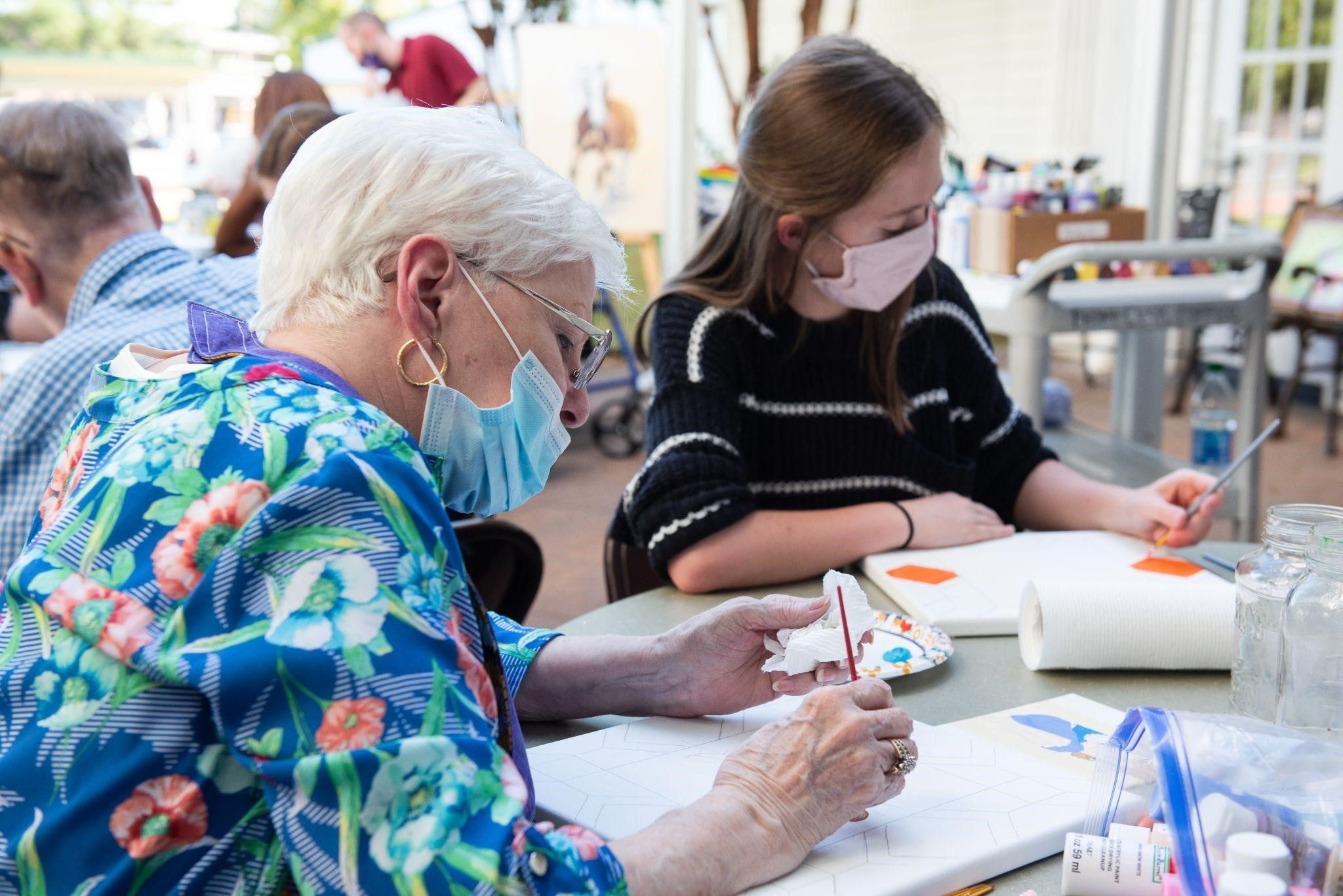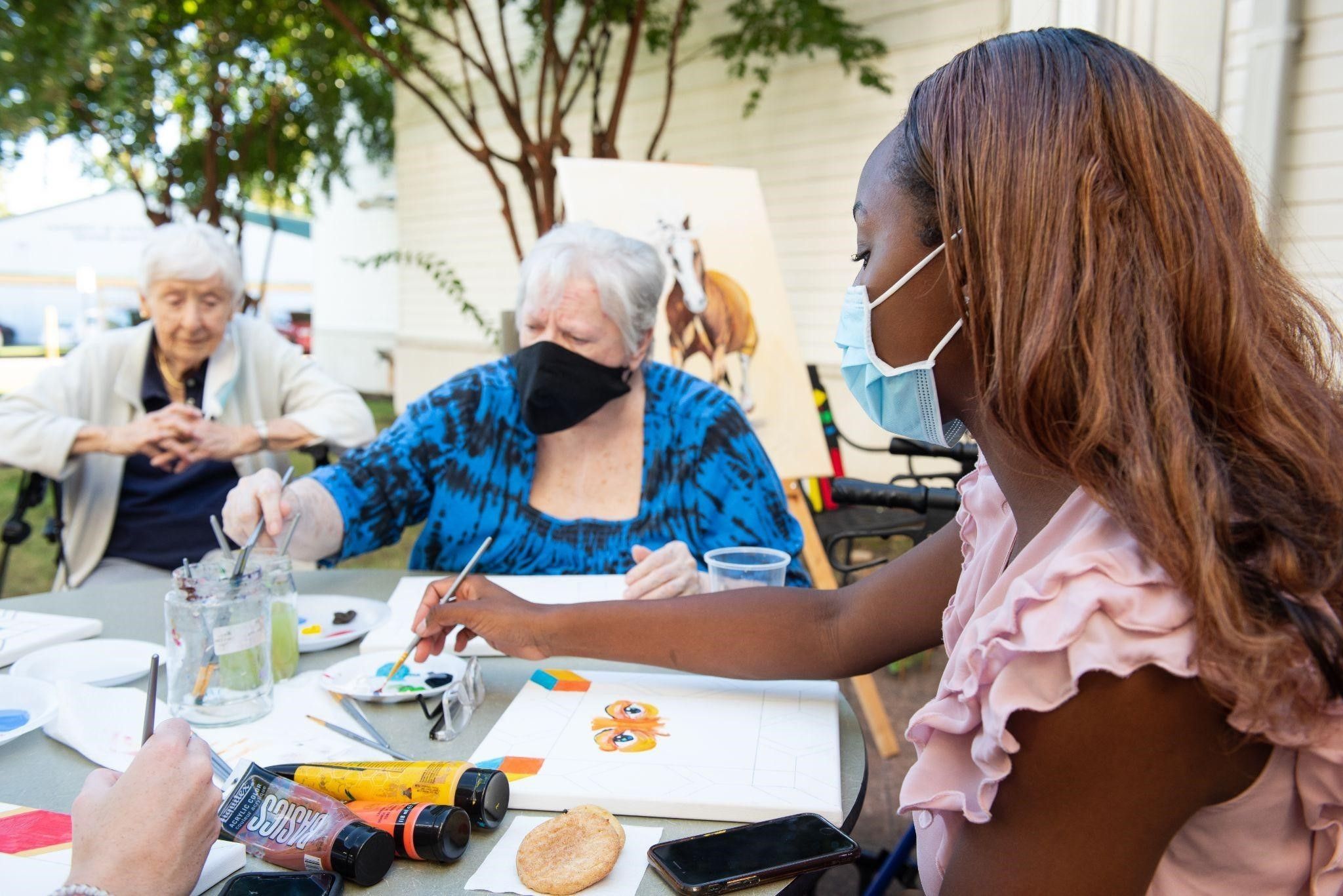 All of the paintings, by both students and residents, were on display at UCA Downtown, October 26 through November 4th, after which they were displayed at College Square. The goal for Students for the Arts is to get involved with the community and bring awareness to the importance of the arts. With this event we were able to do just that. We loved collaborating with the staff and residents at College Square and our organization plans on working with them again in the future.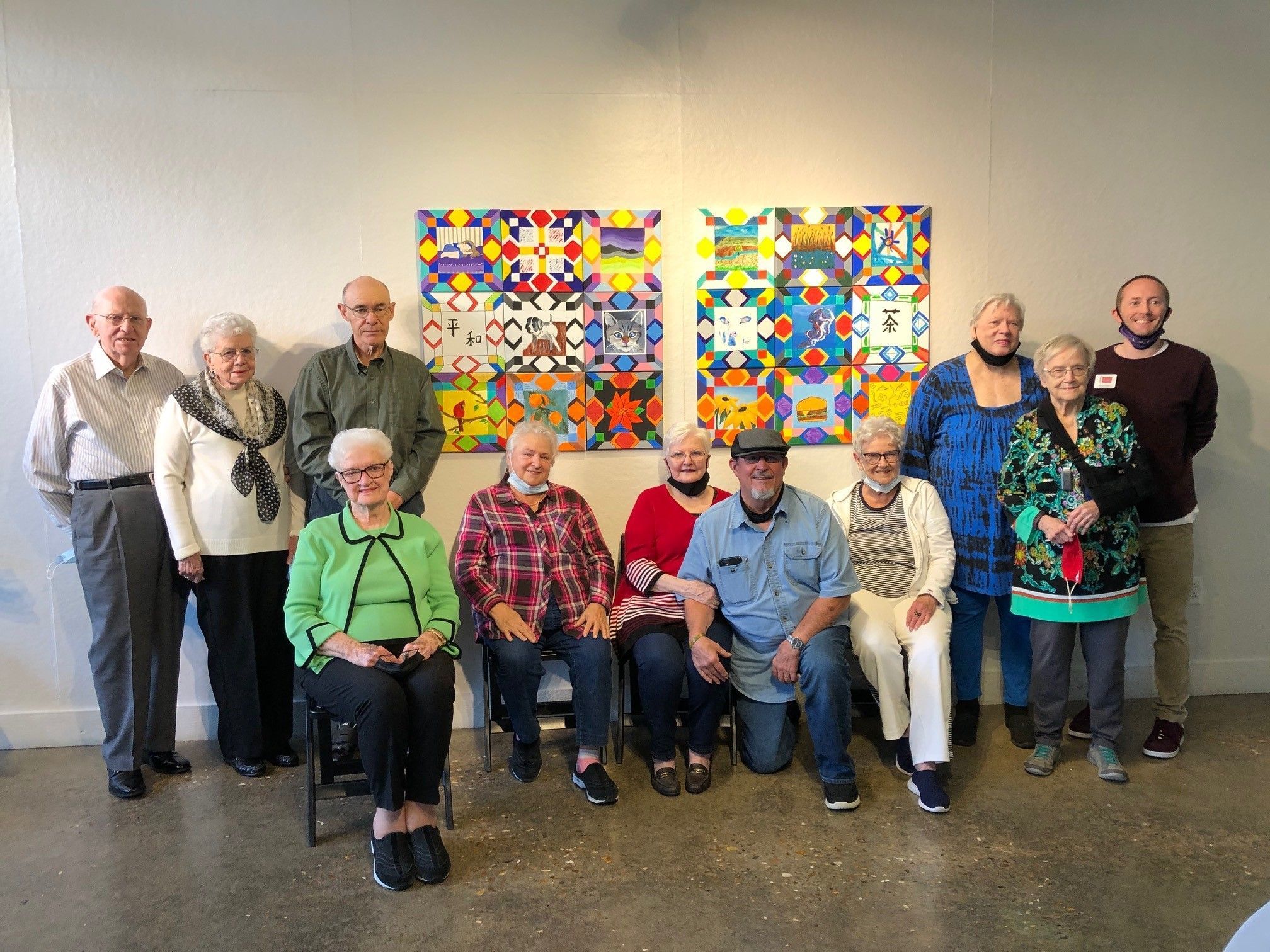 ---
To learn more about Students for the Arts at UCA and beyond, including information about how to start your own Students for the Arts chapter,
visit our Students for the Arts webpage!