February 2019 Newsletter
---
UCA Receives $20 Million Gift from Windgate Foundation ~ Member/Organization Spotlight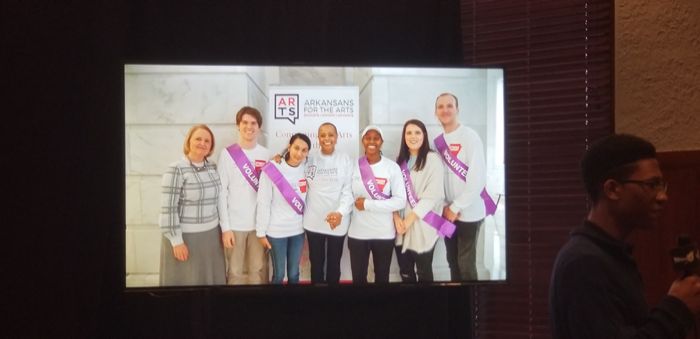 ---
AFTA Arts Summit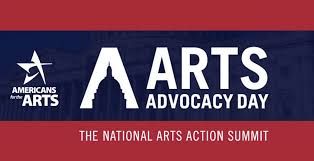 The National Arts Action Summit will take place on March 4-5, 2019 in Washington, DC.  The National Arts Action Summit is a multi-day event bringing together arts advocates from across the country.  Attendees will attend a full day of advocacy training to learn the latest research and legislative arts priorities from the experts on Monday, March 4. That evening, The Nancy Hanks Lecture at The John F. Kennedy Center for the Performing Arts is sure to inspire and motivate advocates. The following day, March 5, is Arts Advocacy Day when advocates take their passion, knowledge, and stories to Capitol Hill for meetings with their congressional leaders.  Arts Advocacy Day brings together a broad cross-section of America's cultural and civic organizations, along with more than 500 grassroots advocates from across the country, to underscore the importance of developing strong public policies and appropriating increased public funding for the arts. 
Visit Americans for the Arts for more information. 
---
Dr. Gayle Seymour ~ Board Member Spotlight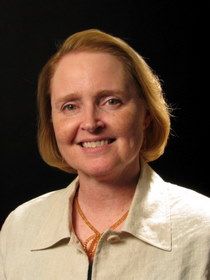 Dr. Gayle Seymour is one of Arkansans for the Arts (ARftA) board members, the professor of Art History at the University of Central Arkansas, and the Associate Dean of the College of Fine Arts and Communication.
Victoria (V)
Dr. Gayle Seymour (S)

V: What got you started on this particular path?  
S: I am a professor of Art History and that means I am a rare and precious thing. There are literally a handful of art historians in our state. When I came to UCA in 1986, I was the first art historian they had ever hired. That year I graduated from the University of California- Santa Barbara with a PhD in Art History and there were literally three jobs for a modernist in the country. They were at the University of Duluth in Minnesota, one in Anchorage, AK, and one in Conway, AR. That goes to show you that in some professions, especially the arts, one has to go where the job is and that is part of the training of the art historian I think.

V: So, what did the training encompass?
S: PhDs in Art History are an attempt to create scholars. So that means they are very long. The typical PhD program in Art History is at least 10-15 years and often a lot of that involves detailed study of all kinds of languages, travels, working in archives, a lot of primary research (if you're working on an artist still alive you will spend a considerable amount of time interviewing artists). All of those things I just listed require building relationships and trust so it's not like you can simply call up an artist and say, "Hey, I'm writing this paper on you and I want you to tell me everything you know." You really have to put in the time to get to a point where people will talk to you. That's the same thing with my dissertation which was a 19th century topic where I primarily worked with dealers in London and dealers aren't necessarily your friend. It takes time to build those relationships with them. So, I spent a year doing primary research in London and that's why it takes so long and art historians are so rare and precious!

V: Oh my goodness! Were you an artist yourself?
S: No, typically art historians are not artists. We're more like philosophers or historians so we're more in the academic world and the truth is to be an art historian it is a single-minded kind of thing and you have to work so hard that you don't have time to divide yourself in two. So, you really have to choose: Do you want to be an artist or an art historian?
 
V: Do you hear of many people wanting to pursue that path?
S: It's hard for people. There are lots of jobs for art historians because we know how to write, think analytically, and have all kinds of problem-solving skills. But in terms of real hardcore Art History, it's pretty much a PhD that's required for a teaching job at a university and tenure track jobs are few and far between. Museums are fun, but they end up being sort of a business in the end and for people like me it's really the joy of not only research but also working with students. It's the best job there is.
V: What has been one or two of your favorite projects?
S: The Art History world is one half of who I am. The other half of my world is my life as the Associate Dean and as an Administrator. My favorite projects have perhaps been in that world interestingly enough.
V: Do you feel like they intersect?
S: Definitely. The things that I've learned as an art historian definitely translate into more administrative things. To be specific, my administrative work at UCA is very creative and I've given a lot of flexibility to create all kinds of projects and ways for students to engage in the arts. So, I have the best job on campus! I would say my best project and most important project of my career was the 2017 Central High Project that we did which was two years of grant writing, working in the Little Rock community, building relationships, and really trying to envision a series of events that would do justice to the 60th Commemoration of the 1956 Desegregation Crisis. But also, we wanted to engage new audiences, young audiences, urban audiences, and for the most part people who may have felt left out of the conversation for a long time.
V: Do you see yourself repeating this project?
S: No no, there's new projects! That's what's so fun. The project that we're working on now and the grant that we just submitted on behalf of today is called the Empathy Project. It's a project that uses the arts, a whole range of them, from dance to theatre to poetry and writing to music and video, to help people develop empathy toward other people and the environment. For 2020 we're working on a project to commemorate the 100th year anniversary for suffrage--women getting the right to vote in America. So, there are new projects! We're working with Crystal Bridges on that project and will be submitting a grant to the National Endowment of the Arts on March 15th (fingers crossed). So, that's where I'm happiest. I'm kind of able to handle the messiness of these projects and uncertainty of them because there's a lot of money involved and a lot of things that can go wrong and a lot of project partners. For some reason, I'm able to just live in that gray area of unpredictability that I guess I like. I must have that risk-taking gene that people who jump out of airplanes have that not everybody has.
V: What do you love the most about being involved in the art world, but also arts education?
S: I had lots of access and privilege in my upbringing. Lots of access to the arts, parents who were professors, and I feel like it's my duty to share that experience and gifts that I have been given with other people. Ultimately, in those early years of art for me and when I went to high school we had Art History in California. I thought it was the coolest thing ever. I remember sitting in class almost breathless. That's what still keeps me going and I can still just about lose it in a museum. Last summer I was in Spain going to the Guggenheim in Bilbao or to the Prado in Madrid. It's just sort of weird because you get this feeling that somehow I have seen it all and I can happily lay down and die right here. There is that sort of intense moment with art, art making, and artists and there is nothing like it. All art forms speak to us and hopefully, it speaks to the ages. There is something to be said about standing in front of a great masterpiece that still has the power to move an audience and it's 500 years later.
V: Where do you see ARftA going in the near and/or not too distant future?
S: I want everyone to have the experiences that I've had. People just don't know and they can't be faulted for what they don't know. They just haven't had the opportunity or the capacity to be involved with the arts. They don't know what they're missing. I think a lot of what we need to do is not only tell people it's great but somehow involve them in ways so that they can feel a lifelong passion. In my class, Art History can be kind of an intimidating subject with lots of names and dates and they're all in foreign languages. It's infinitely easy to teach somebody how to hate art and it might well be the only chance, the only art class these students will ever take and am I going to make them hate art or love art? I always say my goal as a teacher and arts' advocate is that the first thing that comes to mind for someone later on in their life who is on a business trip is, "I wonder if there is an art museum in this town?"
V: Let's talk about the Windgate grant that we received here at UCA. How much was it?
S: $20 million. We have been in a relationship with the Windgate Foundation for the past 20 years and they have given scholarships to our art students who are primarily visual artists. It allows us to attract the cream of the crop. The grant is going to a new Performance Arts building with $1 million going to scholarships. The building will cost $45 million or more. Windgate has funded a number of universities in getting a new art building, U of A Little Rock being the most recent. Our building is going to try to do something a little bit different in that it's going to bring together both performing artists and visual artists in one building. It is going to be designed, I think, as having a central corridor where you walk and see students practicing theatre or students working in a sculpture studio. I really hope we don't think about the arts as these separate worlds, but that they can cross-fertilize and work together to create things we can't even imagine.
---
The Arts in the News
Three Ways to Advocate for the Arts- National Assembly of State Arts Agencies
"Your voice matters in arts advocacy! There is nothing that captures the attention of elected officials more than the hometown constituent point of view. This means your voice—as an arts board member, administrator, patron or audience member—carries a special power that can boost understanding of the arts. This edition ofThe Practical Advocate offers three easy ways to voice your support for the arts in your state. None of them is complicated, and none involve lobbying or asking for money. All are easy and effective!"
Continue reading here: Three Ways to Advocate for the Arts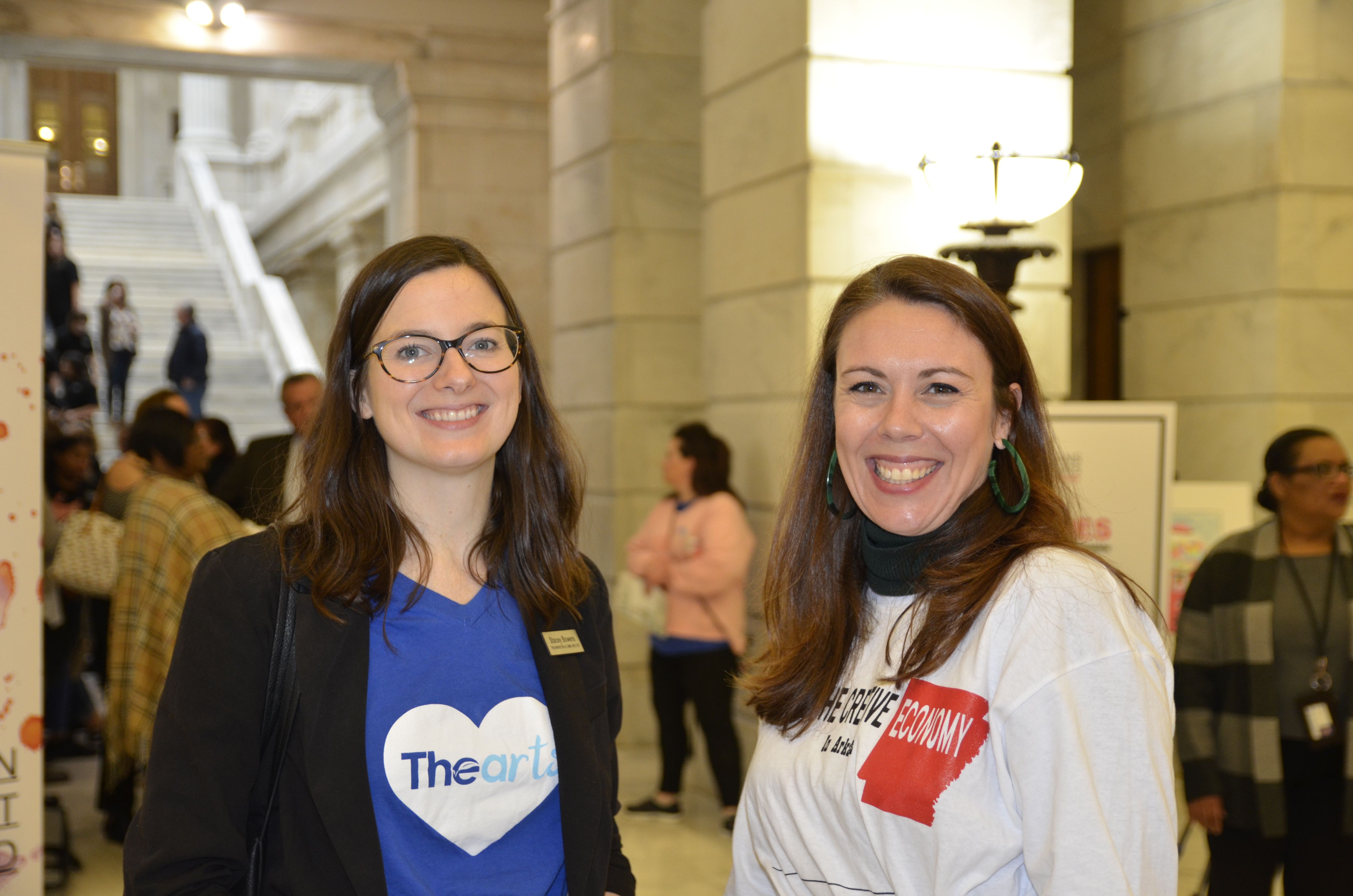 ---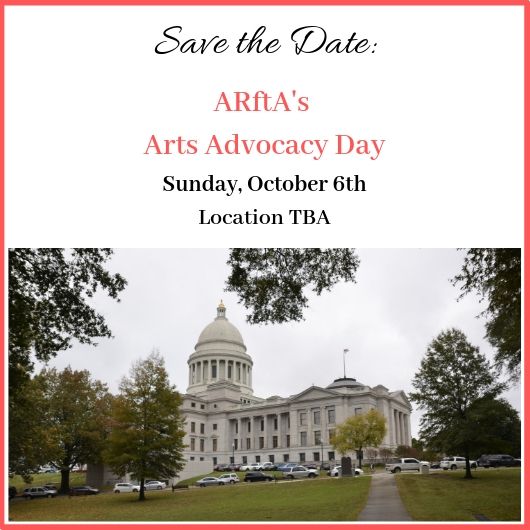 ---
A Message from the Chair
Greetings,
Arkansans for the Arts has gotten off to a great start in 2019. In January, ARftA board members convened for a retreat to plan an exciting year for arts advocacy expansion in Arkansas. Arts advocacy is only going to be successful if individuals take responsibility and realize the work to be done in Arkansas. It is not a self-perpetuating situation. 
ARftA is an advocacy force in Arkansas that is working towards building awareness, diversity, and inclusion of all disciplines across the state. Our focus remains on the creative economy that arts disciplines support. Our board and advisors are examples of this endeavor.
In March, I will represent ARftA at the National Arts Action Summit in Washington D.C. along with a representative of our newly formed Students for the Arts organization from the University of Central Arkansas. The National Arts Action Summit is a multi-day event bringing together arts advocates from across the country.  Attendees will attend a full day of advocacy training to learn the latest research and legislative arts priorities from the experts. 
The following day is National Arts Advocacy Day when advocates take their passion, knowledge and stories to Capitol Hill for meetings with congressional leaders. Arts Advocacy Day brings together a broad cross-section of America's cultural and civic organizations along with 500 grassroots advocates from across the country. We will outline the importance of developing strong public policies and appropriating increased public funding for the arts and arts education. 
ARftA has a very exciting year ahead. We hope you will join in to help us continue mobilizing efforts statewide to keep the arts and our creative economy in the forefront. 
Garbo Hearne, ARftA Chair