In an effort to represent the diverse communities across Arkansas and address each community's needs, the Arkansans for the Arts Board of Directors should strategically include two members from each region. Regional designation is in alignment with the Arkansas Arts Council regional map.  
2018 OFFICERS AND BOARD MEMBERS
GARBO HEARNE-CHAIR- District 6
BILL(MITCH) MITCHELL- IMMEDIATE PAST CHAIR- District 1
STEPHEN J. SCHAFER-SECRETARY- District 6
CRAIG WELLE-TREASURER- District 5
ANTZEE MAGRUDER-ARKANSAS ARTS COUNCIL-District 3
STEVE HOLDER-MEMBER- District 2
2018 ADVISORY BOARD MEMBERS
ED CLIFFORD- District 1
BOBBI DODGE- District 3
SCOTT WILLHITE- District 3
ROSILEE RUSSELL- District 4
JEAN LACEFIELD- District 5
DOROTHY MORRIS - District 5
LANA HALLMARK -ARKANSAS DEPARTMENT OF EDUCATION-District 6
DILLON HUPP- District 6
LENORE SHOULTS- District 8
DON MUNRO-At Large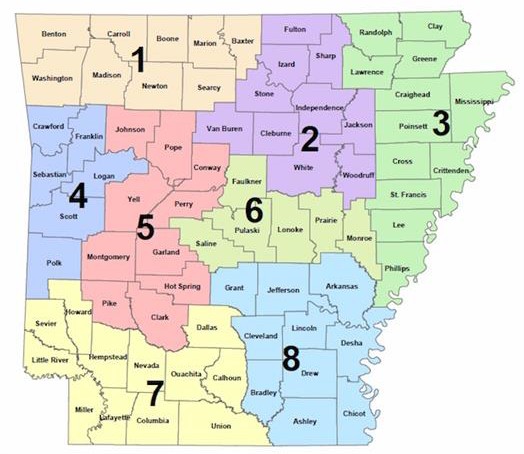 Should you wish to nominate an Arts advocate leader in your community to be considered for Arkansans for the Arts Board of Directors position, please contact us.